Top 6 DVDFab Alternatives to Rip, Convert and Backup Blu-ray/DVD Files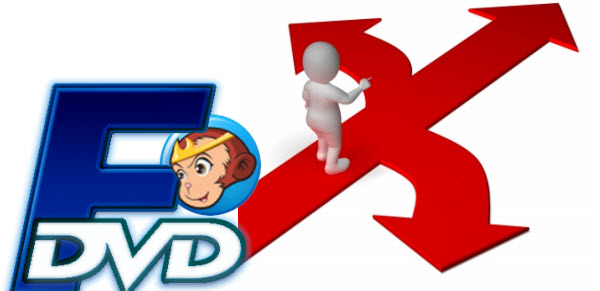 Sometimes you need to rip and convert your Blu-ray/DVDs into other video formats, or just wanna backup them to keep them from scratching, or manage their movies in a more convenient way. To do those, DVDFab is a great choice. However, you might have operating system that just can't support it, or you are just plain looking for another choice. Luckily, there are many great DVDFab alternatives out there that allow you to do the same job. Following are the top six bet alternatives of DVDFab.
PS: If you're looking for a tool for lossless backup Blu-ray/DVD dis to MKV, MOV, MP4, AVI, etc. format with multiple audio and subtitle tracks, EaseFab LosslessCopy (available for Windows and Mac users) is highly recommended here. It is a powerful program with the ability of backing up Blu-ray/DVD collection to multi-track MKV without quality loss, ripping BD/DVD movies to MP4 and MOV with multiple audio streams, and converting BD/DVD from hard discs to virtually any popular video and audio format so that you can freely watch movies on Apple iOS devices, Android OS devices, Windows RT/Pro devices, HDTV, 3D TVs, PSP, PS4, PS3, Plex, WDTV Live, Roku 3 and more devices.
This program comes with the ability to rip Blu-Ray discs as well as DVDs. You can either copy a movie with the full disc information, or copy just the movie. You can also convert your BluRay/DVD to a variety of computer formats, suitable for playing on mobile devices or your computer. The program will also enable you to shrink your movie to take up less room on your portable device - very handy for when you want to take them on a trip. It's available for Windows and Mac users.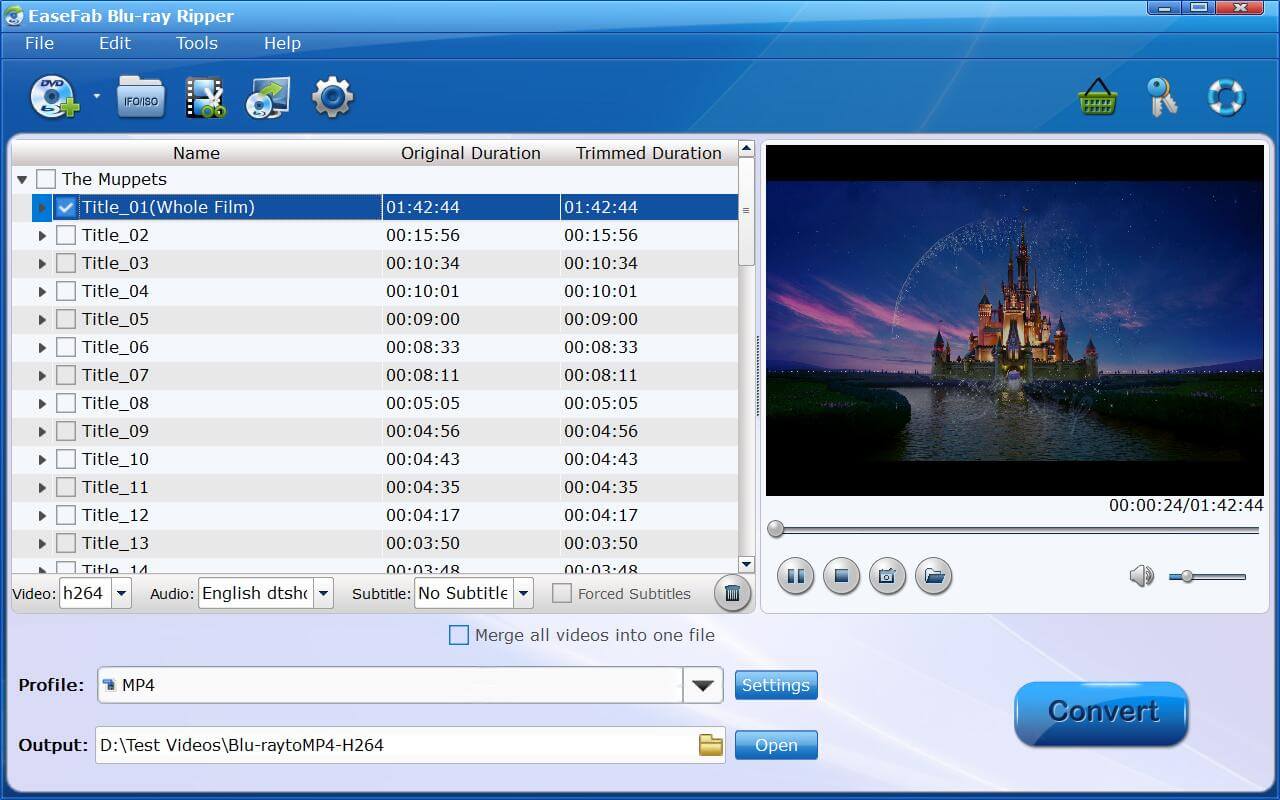 With decent decrypting capability, high quality video output, considerate backup solution and specific format templates for versatile PMP devices (iPad, iPhone, Apple TV, Xbox, PS3, Android. Windows RT/Pro tablets and phones, etc), EaseFab Blu-ray Ripper ranks top on the Blu-ray/DVD ripping, converting and copying application list.
This program is ideal for copying movies quickly, whether they are Blu-Ray or DVD. It converts all video clips and discs to the MKV format, one of the reasons it is so fast. You can complete an entire copy of a movie in less than 90 minutes, preserving all of the audio tracks and subtitles along the way. You can try out the program for 30 days to see if you like it. The DVD copying part will always stay free.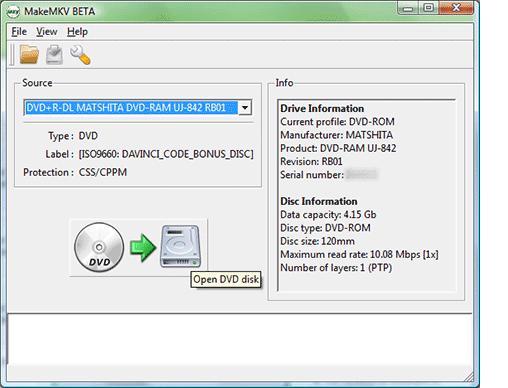 This program is excellent at working behind the scenes to copy your DVD onto your computer, so it doesn't draw a lot of resources. It also is able to remove the region code encryption so your movie is playable anywhere in the world. AnyDVD can also remove the subtitles and the opening warning messages so the file is smaller, making it fit on a portable device much more easily. You can rip HD DVDs, Blu-Rays, and audio CDs, and it has the ability to fix the tracks on a broken CD to bring back your favorite album. This program can also adjust the playback speed of your computer's DVD player so you don't have so much noise from the vibration.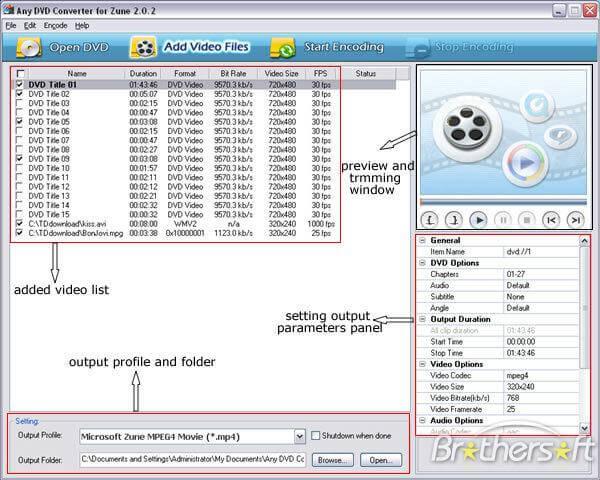 HandBrake is one of the best video transcoders for converting video from all format to a selection of modern and widely supported codecs. It is free and open source and available for Windows, Mac and Linux. It can process from various multimedia formats to any DVD and Blu-ray sources that don't contain any kind of copy protection. Outputs are file containers, video encoders, audio encoders and audio pass-thru. Following are the top six best alternatives to HandBrake.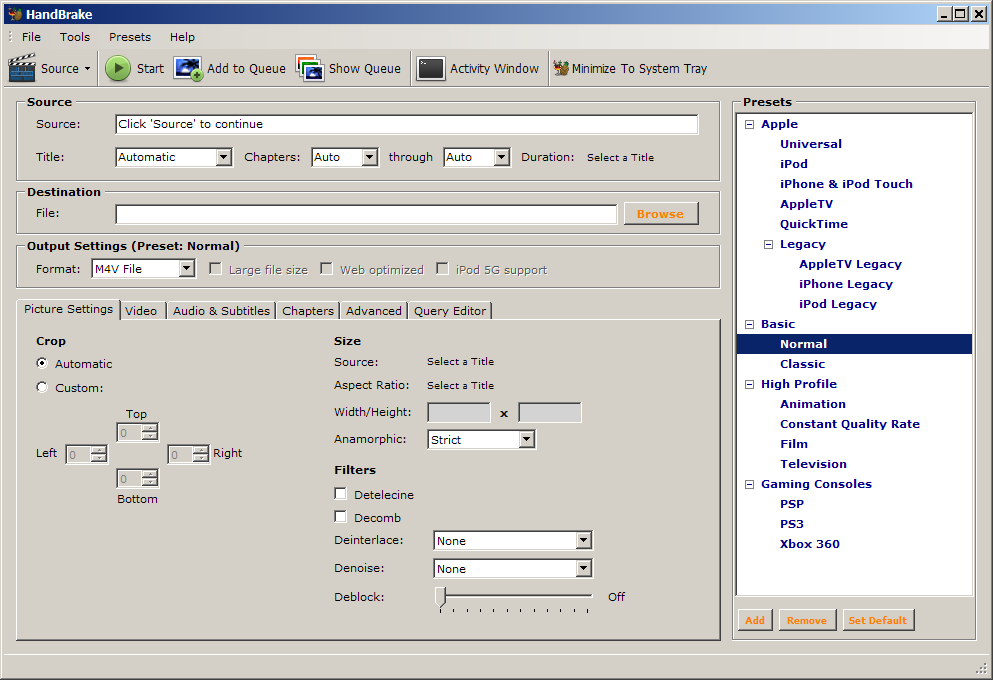 This free program also runs in the background as it de-encrypts DVDs. The only freeware program to make our list, you may need to download a plug-in if you are running Windows 8, as the standard version has not yet been updated. It will run on Windows 2000 machines all the way through Windows 7. It's designed to work smoothly with your DVD copy program, breaking the encryption to make the copying easier. Start your DVD43 program first, then your DVD copy program.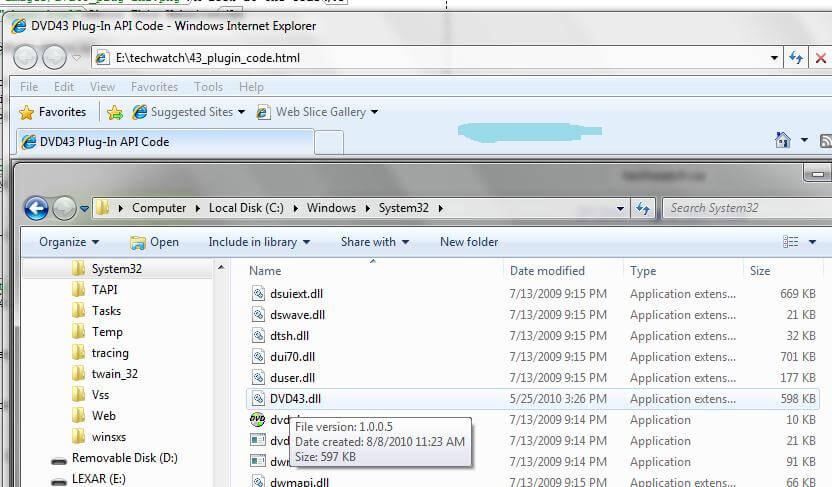 This program does both file converting and DVD ripping. It can convert video files and DVDs to common video formats like WMV and FLV. It can also do audio conversions and single image conversions. If you want to load it to your portable devices, it can do that for the iPhone/iPod Touch, Blackberry, and Playstation Portable. If you have a damaged file, it can help repair that damage, and it can shrink your file to a better size for a portable device.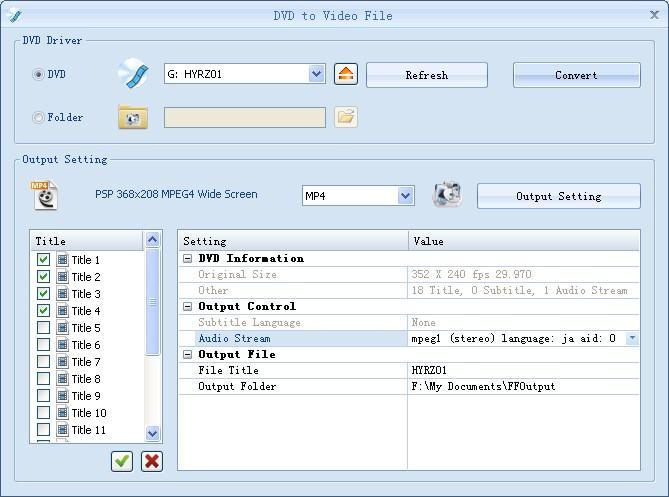 And there you go - six alternatives to DVDFab that can do a variety of format conversions. Some give you trial versions to make it easier to determine which one you want to use, always a plus before investing in software.