Converting BPAV File to Editable MOV for Importing to FCP X/7/6
"I've shot 28 hours of Sony XDCam EX. I've captured the raw files to a drive straight from the memory cards... BPAV folders. Normally I do a Log and Transfer with FCP and simply convert the files in the BPAV folder to XDCam EX files. This time round I'm getting an odd response: WARNING - "BPAV" contains unsupported media or has an invalid directory structure. Please choose a folder whose directory structure matches supported media."

Many people suggest XDCAM Transfer. You can open XDCam Transfer from inside FCP. After you install the plug-in you will find and option for Import>Sony XDCam. XDCAM Transfer is just re-wrapping the EX1/EX3 footage in a QT wrapper that FCP can understand. Generally speaking, when the Transfer is not working, you need an BPAV transfer tool to get the EX1 MP4(MPEG-4) and rewrapped MXF and then you can transfer XDCAM clips from BPAV to Pro Res MOV for FCP X or FCP 7. What is really important is to never alter the contents of a BPAV folder in any way as you back it up to whatever machine to keep whole XDCAM Folder structure. The BPAV folder can be moved from your MacBook to the MacPro where you can then do your editing.
However, many people faild to import BPAV folder to Final Cut Pro using XDCAM Trasformer and Clip Broser for various issues and a lots of extral works. Fortunately, there is an easy way to fix these problems. To edit XDCAM EX files in FCP smoothly, you can convert BPAV folder directly to ProRes MOV at once with a professional and easy-to-use XDCAM EX Converter like EaseFab Video Converter for Mac (Yosemite and Mavericks compatible). After the conversion, you will find importing and editing is flawless.
First of all, free download the app:

By running the program, there is no need to set the codec yourself, it has optimized presets for Final Cut Pro as well as other NLEs like Avid, Adobe Premiere, iMovie, etc. If you're facing problems editing BPAV folder (XDCAM EX) files on Mac, just download the program and follow the step-by-step guide to achieve your goal smoothly.
Converting XDCAM MP4/MXF files from BPAV folder to Apple ProRes MOV for FCP X/7
Step 1. Load the source files
Download and instal this Sony XDCAM Converter to your Mac, and then click "Add Video" button to import XDCAM clips from BPAV folder.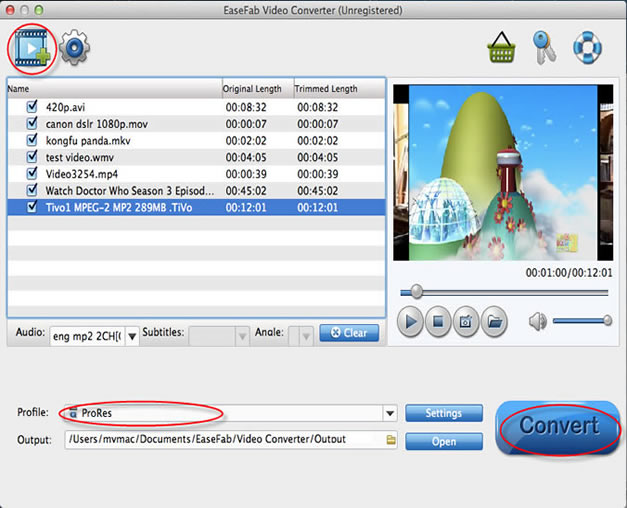 Step 2. Select ProRes as the output format
Click on the "Editing Software" and you will see options to convert your 4K video for certain video editing software. Since you will be importing the video to Final Cut Pro after the conversion, have "Final Cut Pro" or "ProRes" be your selected output format.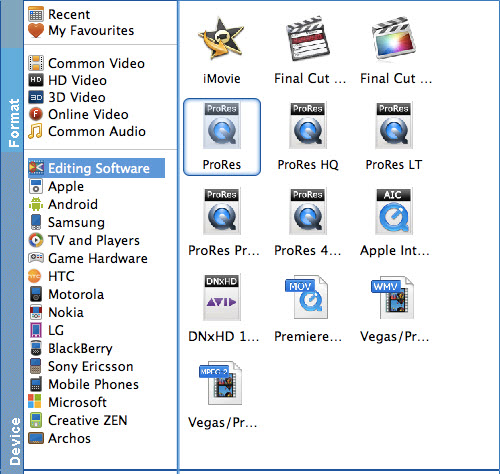 Tip: You can click the "Settings" button and customize proper video/audio parameters including Video size, bitrate and fame rate and mroe. It's better to set the video frame rate as 30fps, video size as 1920*1080 to keep the best quality for editing in Final Cut Pro if the 60i/30fps is your original frame rate. But if you shoot with 50i/25fps, then 25fps as the frame rate will be your best choice when conversion.
Step 3: Start transcoding
Finally, simply hit the big "Convert" button to start converting XDCAM EX files from BPAV to ProRes MOV for Final Cut Pro X or FCP 7 on Mac OS X.
After the workflow, you can go to the output folder to find the converted video files. Now you are free to log and transfer or import/edit Sony BPAV/MPEG4 file in Final Cut Pro X or FCP 7 under Mac without problems.