A very common problem Mac users have is playing Windows Media Video (WMV) files. Let's face it, WMV files use Microsoft proprietary codecs that don't work in OS X. This gets really annoying if you come across a WMV file and want to watch it on your Mac. Fortunately, there are a few free and easy solutions. Below are the top 5 WMV compatible players for Mac.
How to Play WMV with Any Player
It is not possible simply to play WMV with any player. In order to play WMV files on Windows computers it normally requires the appropriate CODEC or software application such as Windows Media Player. For use on non-Windows computers, WMV files normally need to be converted to another format such as MP4 or MOV or any other Mac-compatible formats first.
The best way to get your WMV video compatible with any player

Since WMV cannot be played by Apple products, the easy solution would be to convert all these WMV files to MP4, MOV or M4V, which are natively supported on Mac. There are many third-party tools out there to convert media files on Mac, but i will recommend EaseFab Video Converter for Mac for its ease of use and reliability. It is a full-featured media video converter. You will be able to convert to not only Apple-friendly formats but also other formats that are suitable for other devices.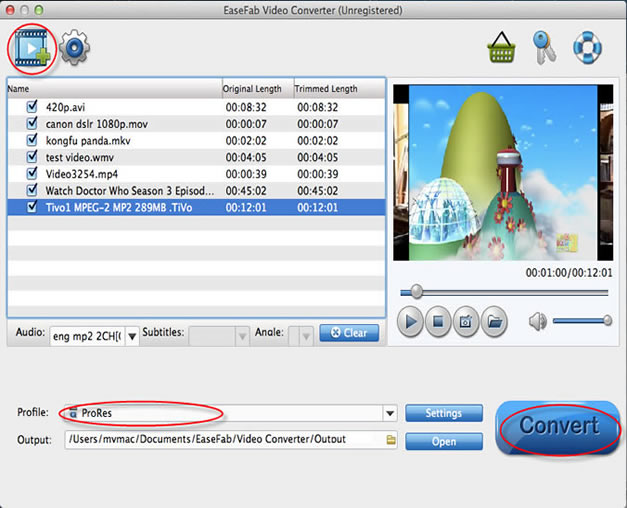 The EaseFab Video Converter for Mac allows you to convert any file format in 3 easy steps: Load files, choose output format and click the Convert button to begin transform the files to any player compatible format. Try it now!