Sometimes you may want to share files including music, photos, videos and more between your Blackberry phone and a Mac. If you have no idea about this, here is a simple guide for you. Read on to find out how to transfer files from BlackBerry phone to Mac or from Mac computer to your BlackBerry phone.
Setting Up Before Transferring Files Between BlackBerry and Mac
The first order of business is to go to to the Apple menu in the upper left corner of your screen, then select System Preferences. From there, select the Bluetooth pane under Hardware and make sure that Bluetooth is both On and Discoverable.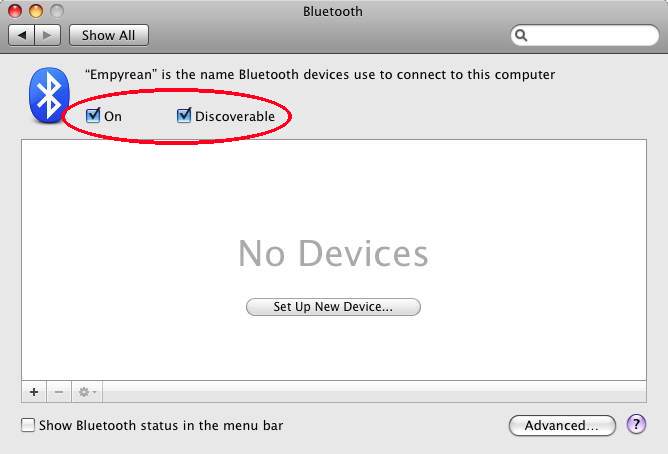 Next up you need to enable Bluetooth on your BlackBerry, either via an icon on your home screen or going to the Setup application and selecting Bluetooth, then opening the menu and selecting "Enable Bluetooth." Finally, you have to pair the two devices together. On your BlackBerry home screen, select the Set Up Bluetooth icon.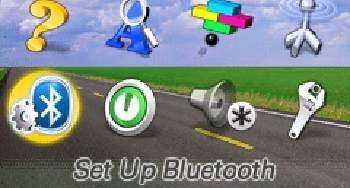 When you first open the application, it will ask you to ensure that the Bluetooth device is in pairing mode, which is what we did when we set the Mac to be On and Discoverable. Hit OK, and it will search for available devices. Bluetooth is a short range technology, so make sure you're standing close to your Mac. Once it finishes searching, it will display a list of all the devices it found. Likely your computer will be the only one on the list. If you've named your computer it will show up as whatever you named it (for instance, I named mine Empyrean), otherwise it will be something like Devin Kent's Computer except, of course, with your name instead of mine.
Once you've selected your computer, it will ask you to enter a numeric passkey. The passkey can be whatever you want -- I normally use 1234 -- and it doesn't have to be secure because it's only ever used once. Put in a number, and you'll immediately see this dialog screen on your Mac: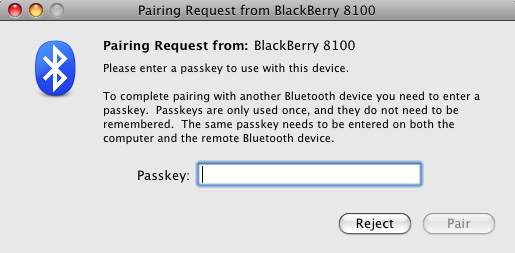 Enter the same passkey that you entered on your BlackBerry and hit the Pair button. Congratulations, you've paired your phone and your Mac! To double check, head over to the Bluetooth preferences on your Mac and you should see your phone in the list on the left.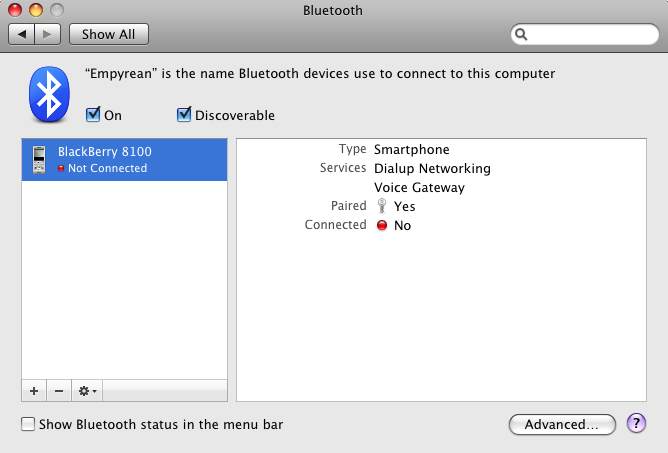 And the same on your BlackBerry.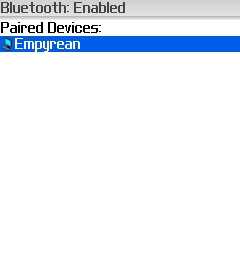 If you don't see anything in the list, or if you get an error saying that pairing failed, just go the process one more time. The connection between the two only lasts for a very short while, so if you take too long to enter the passkey on your phone or on the Mac it will give up and disconnect.
Part 1. How to Transfer Music, Videos, Photos from Blackberry to Mac
Once you've successfully paired the two, it's time to start transferring files. Transferring from the BlackBerry to the Mac is very simple. Open the Media manager on your BlackBerry and find a picture or song or other file you want to transfer, then open the menu and select Send Using Bluetooth.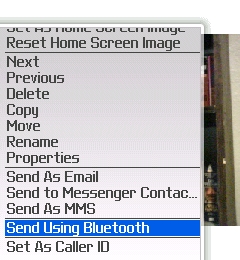 It will pop up a list of devices that you've paired with, so select your computer and wait. After thinking for a moment, it will tell you it's waiting for your computer, at which point you'll see something like this show up on your Mac: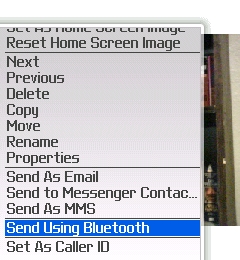 Hit Accept and then, if you're anything at all like me, you can try to watch the phone and computer screen at the same time to see if the progress bars match up (I think that they do). When everything's done, the file will be in the Documents folder in your Home folder and both phone and Mac will say the transfer was successful.
Part 2. How to Transfer Files from Mac to BlackBerry Phone
Sending files from your Mac onto the BlackBerry is slightly trickier, but still a relatively simple process. On the BlackBerry, open your Media manager and select either Music, Ringtones, Video, or Pictures -- it does matter which, because the system will either put the file in the right place itself or ask you where to store it. Once you've selected one, open the menu and select Receive Using Bluetooth -- it's way down near the bottom of the list.
Editor's Note: Mac to BlackBerry transfers are a little more complicated. The steps are only for the Mac files which are compatible with Blackberry. If your Mac video files are incomptible with your Blackberry, please get the Video Converter for Mac to convert your Mac videos to Blackberry supported format.
It will tell you it's waiting for a connection, so pop over to your Mac and find the file you want to send. Right-click or control-click on the file to open a contextual menu, then navigate down to the sub-menu called More. In that menu, there will either be a selection called Send "filename" to Bluetooth Device... or there will be another sub-menu called Send "filename" to... which will have your phone in the list.
Mac->BlackBerry transfers are kind of buggy, unfortunately. One file stalled after being transferred 90%, and after canceling the transfer all future transfers stopped working until I turned Bluetooth off and then back on, on both the Mac and the BlackBerry. Bigger transfers like MP3s failed instantly with no reason given.
Tips: This how-to is compatible with the following BlackBerry Wireless
BlackBerry Curve: 8300, 8310.
BlackBerry Pearl: 8100, 8130.
BlackBerry 8800, 8820, 8830.
Technically all BlackBerry Wireless Handhelds running BlackBerry OS 4.2 and newer.
Again, if this method is out of work, the best solution for you is converting your Blackberry video and music to Mac video (take video for example), after that, you are able to use these phone files anywhere on your Mac, like iMovie, QuickTime, iTunes and more.
Reference: Transferring Files via Bluetooth Between BlackBerry and Mac