How to Use VLC to Convert MKV to MP4

VLC is an open source multimedia player that works on various platforms. It can play various multimedia files in addition to audio, VCDs, DVDs, CDs and different streaming protocols. Using VLC you can do many creative things with your videos and one of the examples that we have already seen is its ability to cut video clips. I'm sure you'll appreciate the ease with which it gets the job done without any hassle whatsoever. Besides these, VLC can do more. You can use it to easily convert videos to other formats like MP4, useful if you want to see the movies you've made on mobile devices.
The converter function of VLC, however, is hiding something, and in this tutorial, I'll show you how to convert MKV to MP4 with VLC.
Part 1. How to Convert MKV to MP4 with VLC
Part 2. Recommend the Best Way to Convert MKV to MP4C
Part 1. How to Convert MKV to MP4 with VLC
1. Convert from the Media menu
Click on the Media menu in VLC, and then click on Convert / Save.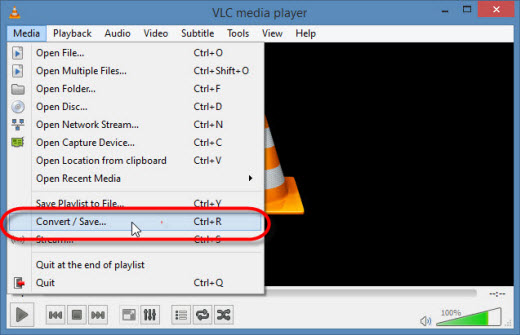 2. Select MKV video(s) to convert
Using the Add button, select one or more MKV video files to be converted.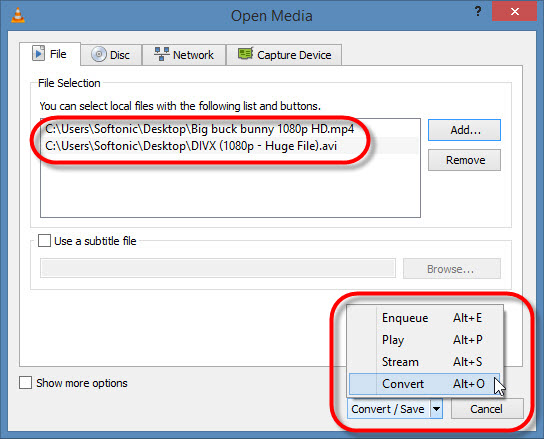 3. Select the file name for the converted video
In the Target file box, select the destination folder and the name for the new video file.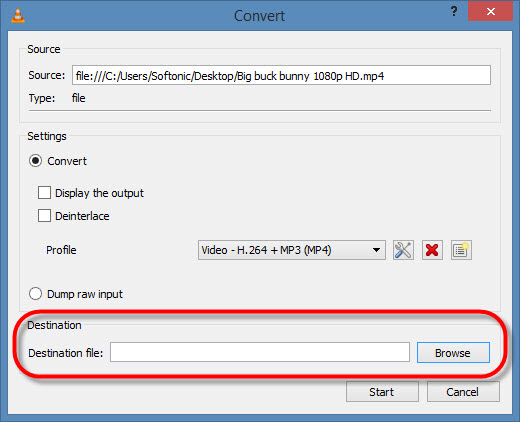 4. Select video format for the conversion
Under Profile, choose the target format from the list of formats.
The VLC media player easily converts videos into different formats such as MPEG, MP4, AVI, Divx, ASF, WMV, or DVD. You can see a full list of the video file formats that VLC supports here.
If you want videos for a specific device, there are also a number of optimized profiles with the optimal settings for resolution, framerate, and codec.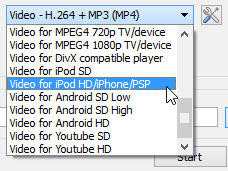 Advanced Settings (Optional)
By using the menu with the tools icon, you can change the settings for the destination format to adjust itself.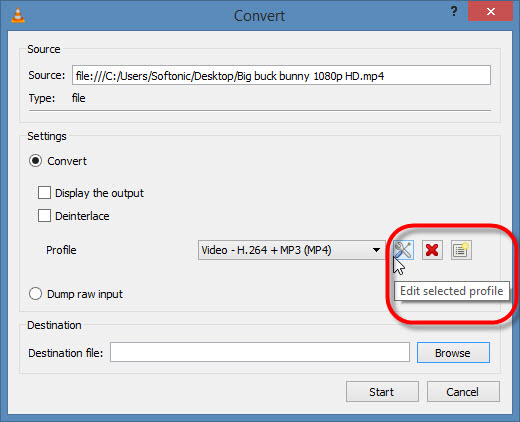 Here, you can choose the supported video and audio codecs and have access to all advanced options like bit rate, resolution, framerate, and audio quality.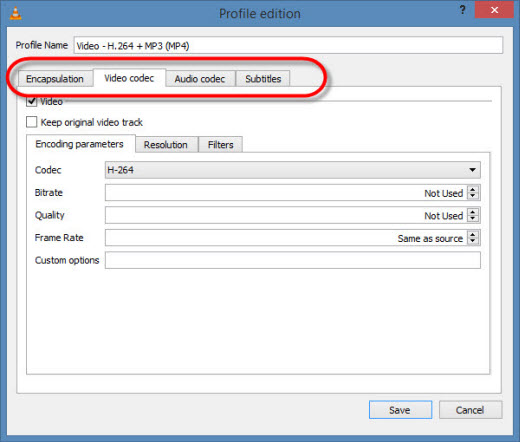 With special filters, you can also change or optimize the video or audio track during the conversion process. For example, you can rotate recorded videos 90° or add a watermark or logo.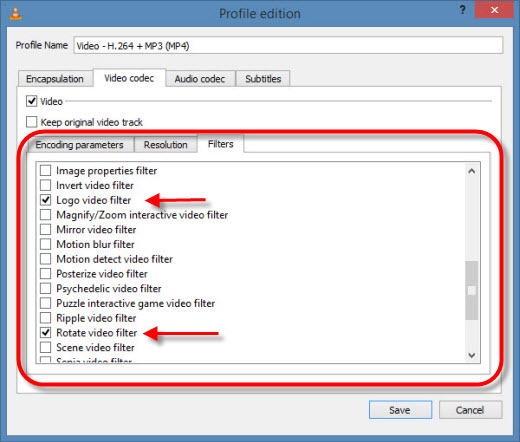 5. Conversion: Videos saved in the target format
Once you've chosen all the settings, click Start to begin the conversion. VLC media player saves the film in the desired format in the file folder you've selected. The time to complete the conversion depends on the video length, the settings you have chosen, and the speed of your PC.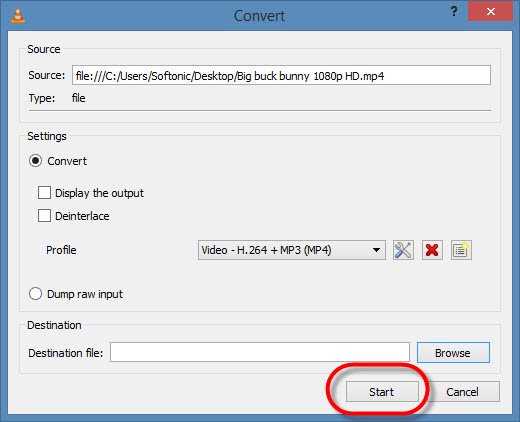 With batch conversion, you can watch the progress in the timeline while you play a video.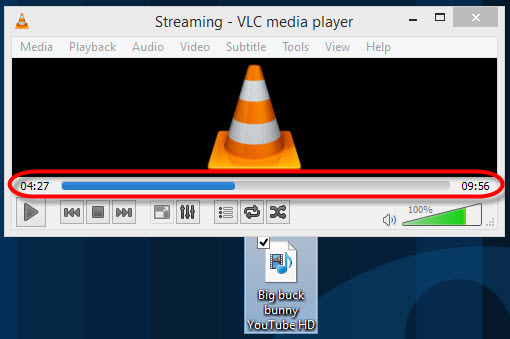 So, as it turns out, VLC media player isn't only limited to video playback. If you're looking to make the most of the program, try using it to convert videos too.
Part 2. Recommend the Best Way to Convert MKV to MP4
You can convert your MKV files to MP4 for the purposes of editing and sharing with EaseFab Video Converter (available for Windows and Mac users). You will be able to edit your files on programs like Final Cut Pro and iMovie while sharing is possible with sites like Facebook and YouTube. The other thing you will like about this software is speeds at which it converts videos. It is super fast and has the guarantee of maintaining originality of video quality.
Highlights of the MKV to MP4 Converter:
Fast conversion of videos and audios - With speeds ranging up to 90X, this is one of the most powerful converters that there is.
150+ video and audio formats - This tool can convert more than 150 video and audio formats; both in HD and standard qualities.
Lossless conversion - With EaseFab Video Converter, you do not have to worry about losing video quality during the conversion process; the video quality remains intact.
Editing videos - You can edit your videos using the inbuilt editor, before you convert them. This is great when you are converting home made movies so you can share them online.
Simple Steps to Convert MKV to MP4 with EaseFab Video Converter
Step 1. Add MKV files
Run the Video Converter and drag & drop your MKV files to the program, or click "Add Video" button to locate the MKV files you want to add. (Note: batch conversion is supported, so you can load more than one file to save time.)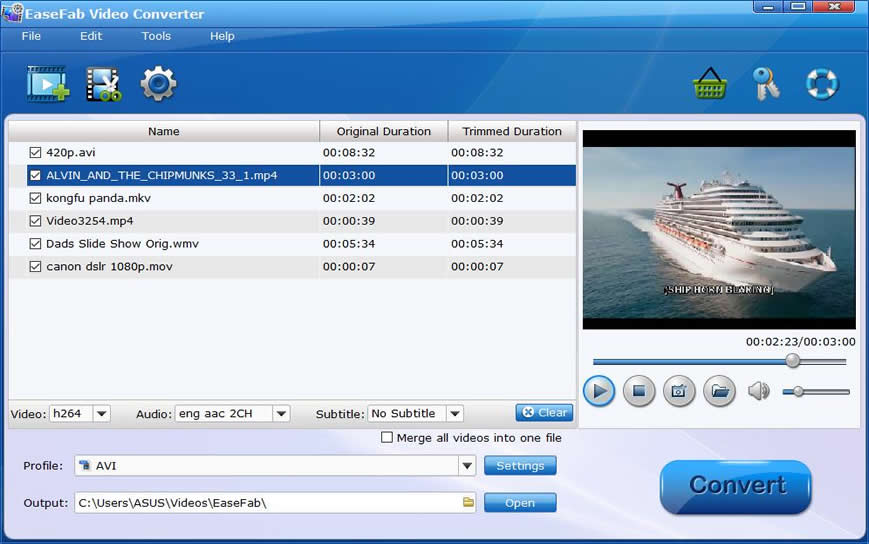 Step 2. Specify the output settings
Then click "Profile" and select MP4 as the output format. If you want to convert MKV to MP4 for iPhone, iPad, Samsung Galaxy, Google Nexus, etc., you can bro