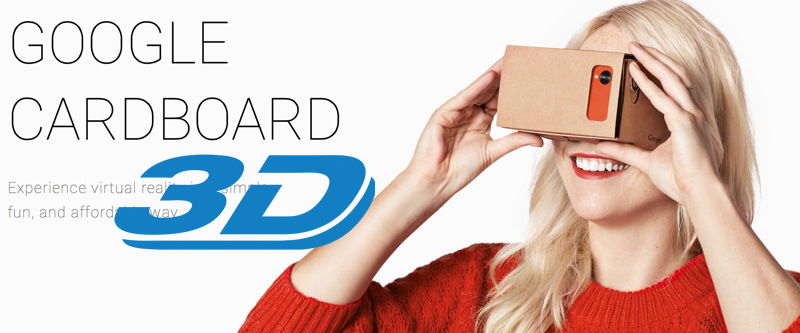 While the likes of Oculus Rift and Sony's PlayStation VR are making the most noise about their VR experiences, Google Cardboard and its apps offer the easiest way to experience virtual reality today. Cardboard consists of a low-cost, DIY virtual reality headset that anyone can build, and a software platform that makes it incredibly easy for app developers to add VR support to their creations. Once you've got your headset set up, you'll want some experiences to test out. In this article, we will talk about how to to watch 3D films on Google Cardboard.
How to watch 3D videos with Google Cardboard on your iOS/Android phone
To watch your own videos on Cardboard with 3D effect, you can download a free app called Cardboard theater, which allows you to enjoy your own 2D and 3D movies in a virtual cinema. Just upload your movies on the phone or open them directly from a browser or a 3rd party application and load the videos with this app and then enjoy.
Supported file formats by Cardboard theater
Cardboard theater supports SBS, Over/Under and Red-Cyan anaglyph formats as well as plain 2D movies in all formats originally supported by your phone.
The official Cardboard app is your first stop for virtual reality on your Android or iPhone. The Cardboard app lets you use any Works with Google Cardboard viewer with any Cardboard app, and includes a variety of immersive demos like Windy Day, an interactive animated short from Spotlight Stories.
ANDROID
To fully enjoy this app you'll need a Cardboard viewer. Learn more and get your own Cardboard viewer at http://g.co/cardboard.
Though My Videos option, you can watch your videos on a massive screen.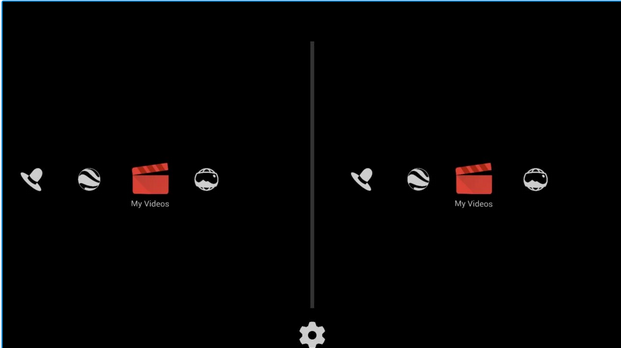 IOS
To fully enjoy this app you'll need a Cardboard viewer. Learn more and get your own Cardboard viewer at http://g.co/cardboard.
Supported devices: iPhone 6 Plus, iPhone 6, iPhone 5s, iPhone 5, iPhone 5c.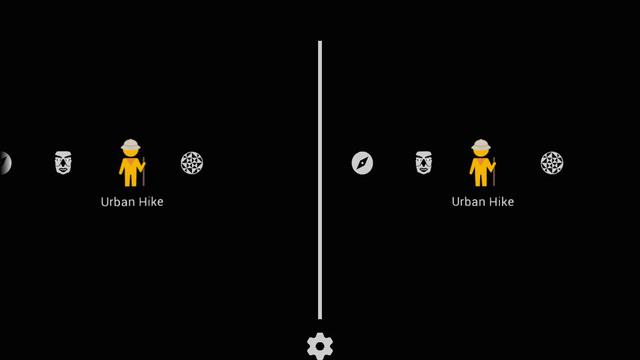 Other VR apps recommend:
* Homido 360 VR player
* Cineveo VR (CINEVEO - Virtual Reality Cinema, the popular VR cinema app for Oculus Rift, is now available for Android with Cardboard VR support. Grab some popcorn, it's movie time! "CINEVEO offers a mind-blowing voyage into a new realm of movie entertainment and forever changes the way you will want to watch movies."
* VR Cinema for Cardboard (You can use the Google Cardboard or other such devices to create your own little personal cinema experience. VR Cinema for Cardboard turns MP4 format videos and other formats if you pay for the pro version into a split-screen view for the VR headsets.)
How to Play incompatible video files on Google Cardboard with 3D effect?
To watch any incompatible file formats such as 2D/3D Blu-ray, DVD, AVCHD, MXF, Tivo, etc video files on Google Cardboard in 3D effect, you will need to convert these file formats to Google Cardboard supported 3D SBS/Top and Bottom/Red-Cyan formats. EaseFab Video Converter Ultimate (available for Windows and Mac users), a comprehensive tool that's capable of converting various media files to Google Cardboard compatible SBS 3D videos with fast speed and excellent output quality. Below are the step-by-step guide on converting any video to Google Cardboard playable 3D SBS formats.
Step 1. Import source video files
Load Discs: Insert the Blu-ray disc to the Blu-ray Disc drive or DVD to the DVD-ROM and click the Load Disc button to have movies uploaded to the Blu-ray Ripper. You can also import ISO files, IFO files or Blu-ray/DVD folder for conversion.
Add Videos: Click Add Files button to load video or audio files.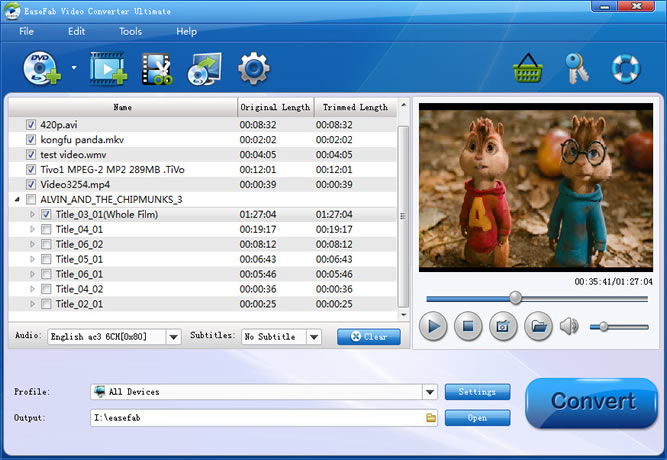 Step 2. Select MP4-3D SBS as the output format
Click "Profile" and find "3D Video". there are a lot of format options for you. Select MP4-3D (following the image below) as the output format.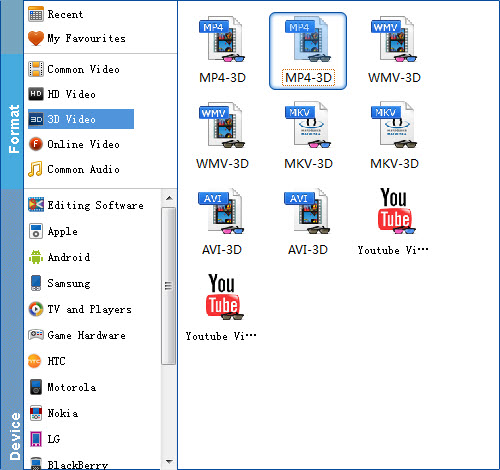 Tip: If you like, you can click "Settings" which is next to "Format", free change your target video size, bitrate, frame rate and 3D depth. If you want to get best video quality, pls switch them to "original".
Step 3. Start the Blu-ray/DVD/Video to Google Cardboard SBS 3D MP4 conversion
Hit right-bottom "Convert" button to start the conversion process.
When the conversion, transfer the generated files to your phone to watch on Cardboard with the Cardboard theater app.
About Side-by-Side 3D video
The visual effect of a Side-by-Side 3D videos is much better when compared to that of Anaglyph Red/Cyan 3D video (See the Difference Between SBS 3D, Anaglyph 3D and Top/Bottom 3D), but more specialized hardware is needed to play Side-by-Side 3D videos, including a 3D PC or 3D TV as well as a pair of assorted glasses. To learn more about it, please click http://www.best-3dtvs.com/what-is-side-by-side-3d/.