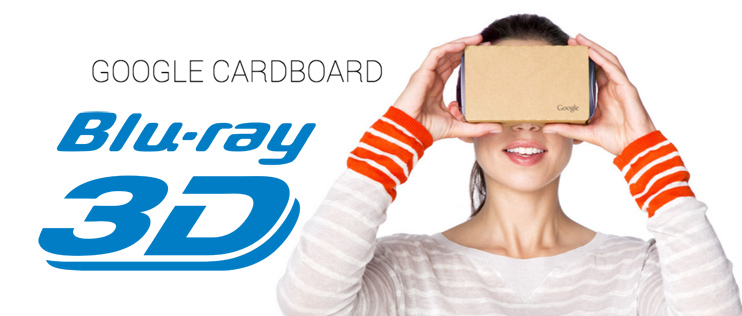 Named for its fold-out cardboard viewer, the Google Cardboard is intended as a low-cost system to encourage interest and development in VR and AR applications. Along with Cardboard 2 Google announced that its SDK was now available to iOS developers, and that the button inside the new headset works with any phone including iPhone 6 and iPhone 6 Plus. It's really cool, right? Cardboard puts virtual reality on your Phone. And the Google Cardboard app helps you set up a Cardboard viewer and includes a few experiences to get you started viewing 3D objects from a museum collection. If you want to get 3D Blu-ray movies into Google Cardboard for viewing on your smartphone, you've come to the right place. Read on for details.
As a matter of fact, Google Cardboard lacks ability to play 3D Blu-ray movies but it can play Side-by-Side MP4 videos. So in order to watch 3D Blu-ray in Google Cardboard, firstly you'll rip and convert 3D Blu-rays to SBS MP4 videos. To do this, you can use EaseFab's 3D Blu-ray to SBS MP4 converter tool. With it, you can convert 3D/2D Blu-ray to Google Cardboard supported side-by-side video files with lossless quality. In addition, it offers other 3D videos as MKV Top-bottom 3D video, MP4 top-bottom 3D video, MKV side-by-side 3D video, which can play on Gear VR, VR One, Oculus Rift DK2, Air VR, etc. perfectly.
Ripping 3D Blu-ray for viewing in Google Cardboard is simple as ABC. After downloading, follow the wizard to install and run the program. Then follow the steps below to convert 3D Blu-ray to MP4 SBS video. The below guide takes Blu-ray Ripper for Windows (Windows 10 compatible) screenshots for example. If you're using a Mac, simply turn to EaseFab Blu-ray Ripper for Mac, which has the same function as the Windows version.
Simple Steps to Rip 3D Blu-ray for watching on Google Cardboard
Step 1. Import 3D Blu-ray movie
Launch the professional 3D Blu-ray to SBS MP4 converter. Click the button on top left corner to add 3D Blu-ray movie to it. Double click the video, you can preview the movie in the right side.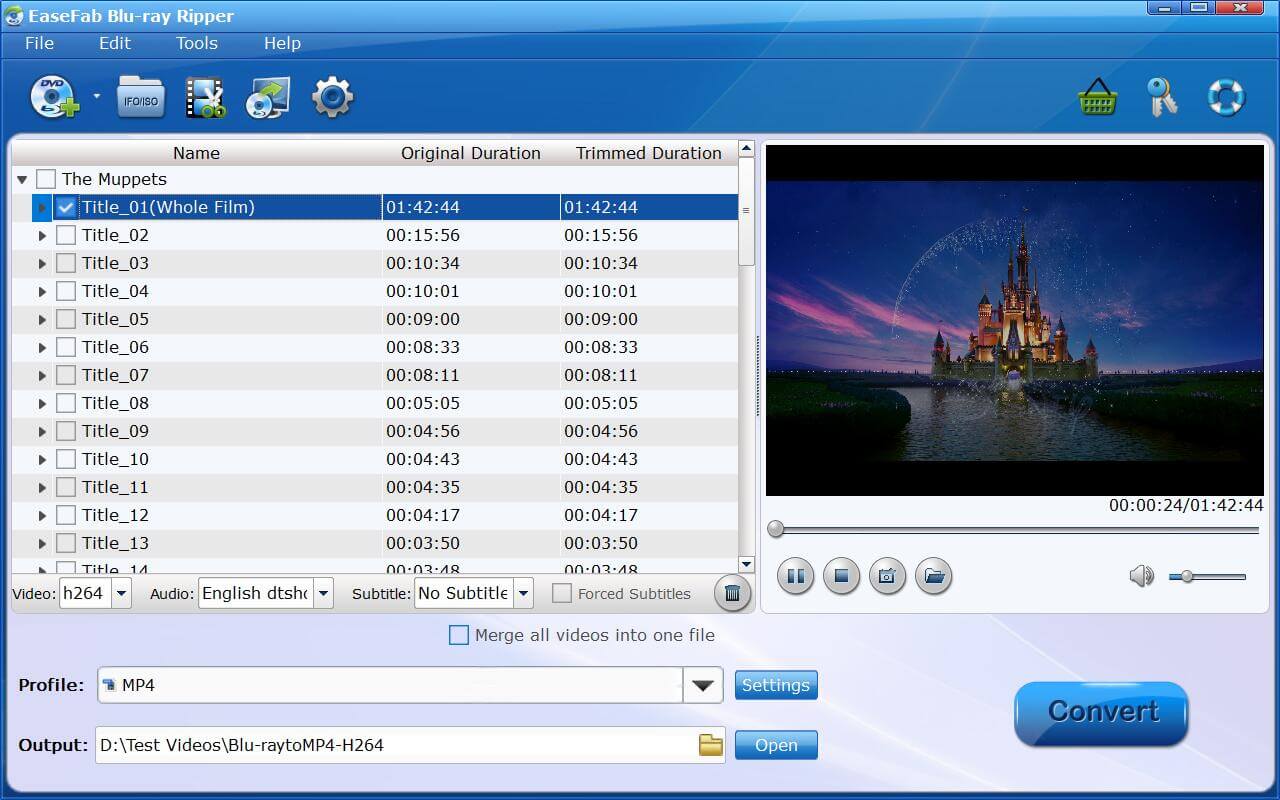 Step 2. Select MP4-3D SBS as the output format
Click "Profile" and find "3D Video". there are a lot of format options for you. To rip 3D Blu-ray to SBS MP4, select MP4-3D (following the image below) as the output format.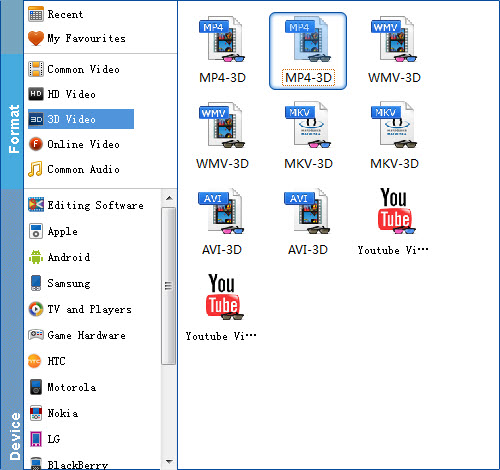 Tip: If you like, you can click "Settings" which is next to "Format", free change your target video size, bitrate, frame rate and 3D depth. If you want to get best video quality, pls switch them to "original".
Step 3. Start ripping your 3D Blu-ray movies
Simply click the convert button under the preview window, and the Blu-ray ripper will start the conversion from 3D Blu-ray movies to SBS MP4.
After conversion, open output file destination, locate the created SBS 3D MP4 video and you could view the ripped 3D Blu-ray movies in Google Cardboard via your smartphone as you want.
Note: You'll have to download the compatible iOS or Android apps that are capable of projecting stereoscopic content.
Learn more and get your own Cardboard viewer at http://g.co/cardboard.
About 3D Blu-ray:
3D Blu-ray in general acts on the principle of alternating frames for each eye, although there are several methods that can be used. For example, odd-numbered frames might be for the left eye whereas even-numbered frames are for the right eye. Side-by-side 3D means taking each frame, compressing them horizontally, and fitting them in a single frame. This results in the separate left-eye/right-eye 1920*1080 frames becoming two individual 960*1080 images inside the same frame. When you look at these, you can actually see the 3D composite if you use the "relaxed eyes" method.
About Side-by-Side 3D video
The visual effect of a Side-by-Side 3D videos is much better when compared to that of Anaglyph Red/Cyan 3D video (See the Difference Between SBS 3D, Anaglyph 3D and Top/Bottom 3D), but more specialized hardware is needed to play Side-by-Side 3D videos, including a 3D PC or 3D TV as well as a pair of assorted glasses. To learn more about it, please click http://www.best-3dtvs.com/what-is-side-by-side-3d/.