Home
>
Resources
>
Fix Handbrake Distorted Video When Ripping DVD
Posted by Matthew Watt - Sep 09, 2021 | Contact Author

[Solved] Fix Handbrake Distorted Output Video in DVD Ripping
Handbrake outputs a scrambled or distored looking video when ripping DVD? here you will the possible reasons and solutions to fix the problem.
When it comes to ripping DVD, HandBrake is always the first to recommend. With it, you can save movies in MKV or MP4 format, with no limits on the number of files you can back up, or the length of the videos. However, there are many errors when ripping DVDs with Handbrake. The error message goes like, "Handbrake cannot rip DVDs with 99 titles error, "HandBrake not scanning titles properly" or "Handbrake DVD ripped videos get scrambled" and so on.
"DVD Playback through VLC is fine, but ripping with Handbrake on any settings is coming out with distorted audio and video."
In this article, we mainly focus on Handbrake distorted ouput video when using it to rip a DVD. If you're meeting a problem like this, you can keep on reading for details. This post summerizes all the possible reasons and corresponding fixes that will solve Handbrake outputs a scrambled looking video when ripping DVD in 99% cases.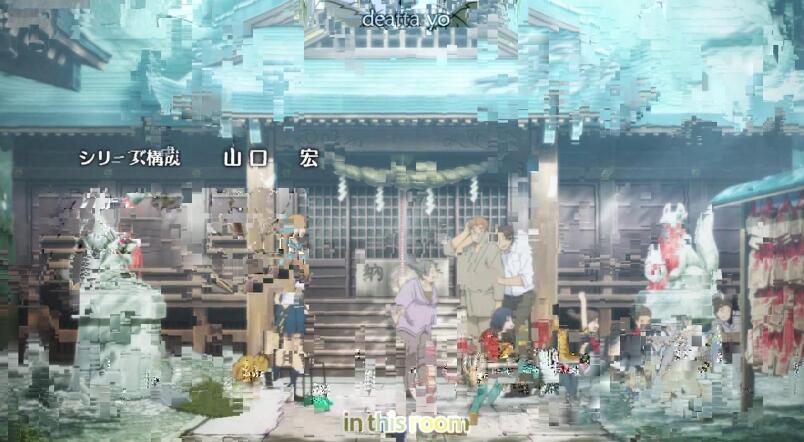 Handbrake Distorted Output Video When Ripping DVD - Possible Reasons and Fixes
Generally speaking, HandBrake would produce video output files with normal video angle and quality as you have set. If you're getting badly pixelated and garbled video when using Handbrake to rip a DVD, it may be caused by the following reasons:
Possible Reason 1: DVD protections
Most commercial DVDs are always encrypted with CSS, which may be the possible cause for most problems of distorted and garbled Handbrake DVD rip. DVD with CSS protection has multiple fake titles with the same length. Unless Handbrake finds the correct title, the output video will result in broken up file. Handbrake can't deal with CSS for a decade, but the libdvdcss gives it the DVD decrypting and unscrambling capability. So if you want to use Handbrake to rip copy-protected DVD, please make sure you've installed latest versio of libdvdcss and VLC as well.
Even with libdvdcss being installed, HandBrake only decrypts and rips DVD with tough discs. Discs like Disney movies, workout discs, UDF, non-UDF or ISO 9660 and others are still a challenge that leads the pixelated and scrambled DVD rip with Handbrake.
In this case, you're advised to try other DVD rippers like MakeMKV, EaseFab DVD Ripper that supports a wide range of DVD encryptions that frustrate Handbrake.
Possible Reason 2: Wrong Handbrake Video Quality Settings
Wrong video quality settings in Handbrake may cause Handbrake DVD rip scramble, such as the bitrate and whether you had selected denoise or not.
In this case, try to adjust the Handbrake video quality settings. You could adjust the output video parameters like video cdoec, bit rate, frame rate, audio codec, audio bit rate, etc.
Possible Reason 3: DVD with 99 titles
Handbrake can't rip DVD with 99 titles. Another reason of Handbrake outputting blocky or broken up video is it may select the wrong DVD main title to convert. A smarter DVD ripper which can auto detect the right main DVD title for you can easily solve the problem. Check how to fix Handbrake error in ripping DVD with 99 titles >
Possible Reason 4: Handbrake limits or computer hardware
Other limits of using Handbrake to rip DVD include: Handbrake only provides two codecs: H.264 and MPEG4, and its output video formats only have MP4 and MKV.
Meanwhile, your computer hardware configuration might also be checked in case you have been misguided, especially the display screen and display graphics card, which will affect the visual effect of the output video file.
Get the Top Handbrake Alternative to Fix Handbrake Distorted Output Video in DVD Ripping
If you still get scrambled or distorted video with Handbrake after trying all above fixes, then you many turn to some best Handbrake alternatives. There are a lot of DVD ripping programs out there that's available for Windows and Mac users. Many of them can do a great job of ripping DVD to MP4, MKV, AVI, etc., and one of the most easy-to-use yet powerful program would could be EaseFab DVD Ripper.
Known for fast, clean, smooth and extremely user-friendly, EaseFab DVD Ripper enjoys a high reputation of smoothly ripping any copy-protected DVD to MP4, MKV, AVI, WMV, MOV, FLV and hundreds of video/audio files and 350+ device profiles (iPhone 11, Galaxy S10, etc.), by accessing all DVD protections like CSS encryption, region code, Sony ARccOS, UOPs, RCE, Disney X-project, etc.
Moreover, the top Handbrake alternative also provides two backup modes, you can copy DVD main title or full title to a single MPEG2 file with 5 minutes. Video editing options like trimming, cropping, expanding, adding subtitles, etc. and setting video/audio parameters like changing video resolution, frame rate, bitrate, sample rate, etc. are also at hand. It's 100% clean and safe. No ads, malware or virus at all. Smooth and stable.
Now Free download, install EaseFab DVD Ripper on your Windows (Windows 10) PC or Mac (macOS Catalina) and follow the simple steps to below to rip any protected/damaged DVDs without scrambled video.
Step 1. Load DVD movies
Insert the DVD disc into your computer's hard disk and launch EaseFab DVD Ripper. Then click Load DVD to add the DVD files. As you can see, you can select the titles you want to rip and merge them into one big file. At the bottom, you can select your desired subtitle and audio track.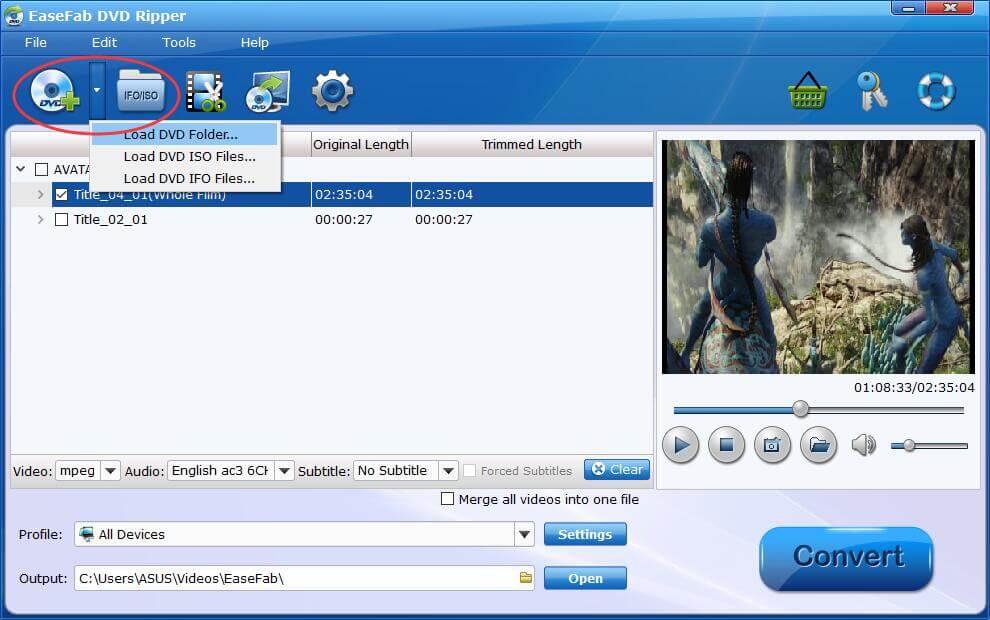 Step 2. Select output format
Then click "Profile" and select the format you prefer. you can see all popular formats devices divided into various categories.
Which is the best format for DVD Disc to Digital?
• To save a digital copy of DVDs on the computer, you can backup DVD disc to MP4, AVI, WMV, MKV (Windows 10 already supported);
• To play DVD movie on Apple TV/iPhone/iPad/Mac and other Apple devices, choose to digitize DVD to MP4, MOV, M4V;
• To watch DVDs on Android/Xbox/PS4, convert DVD to MP4, H.264, 3GP, WebM, MKV;
• To copy DVD disc to digital files on the hard drive or other storage in 1:1 with all intact DVD videos/audios/subtitles, copy DVD to VIDEO_TS folder.
The most commonly-used DVD movie digital format is MP4, as it works well with almost all players, mobiles, NAS, Plex, web sites, cloud services, etc. with good compression and excellent quality. So here we take ripping DVD to MP4 digital video file as an example. Choose MP4 from Common Video Category.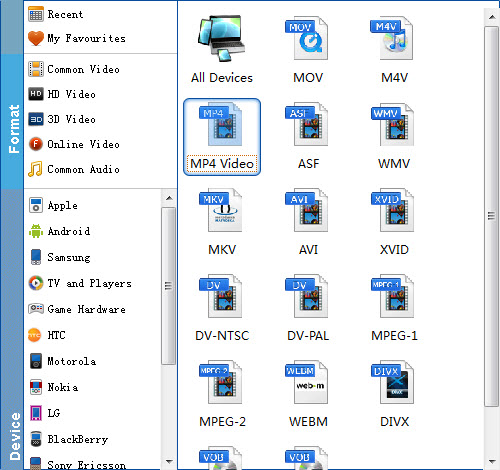 Step 3. Start ripping
The last step is to click Convert button to being ripping your DVD to digital videos. When the conversion finishes, click Open to get the ripped videos and enjoy them anywhere you like.
Final Words:
Overall, most of Handbrake errors in DVD ripping are result from copy protections. Several common issues go like "No valid source or titles found", "Handbrake only rip part of DVD" and "HandBrake distorted video when ripping DVD" mentioned in this article. And the best way to fix them could be trying a HandBrake alternative like EaseFab DVD Ripper, capable of processing various encryption schemes. With over 7-year experience, this software supports nearly any DVD copy protection schemes, like general CSS mechanism, Sony ARccOS, UOPs, APS, RCE and Disney X-project DRM. It can rip Disney DVDs even with 99 confusing titles, workout DVDs, special Japanese DVDs, and others, without hassle.
The alternative to HandBrake have the advantages not only in wide range of supported DVDs, but also in more well-configured output presets, more output file formats, super fast speed, high output quality, intuitive interface and more. It's worth a try.
Other Useful How-to Guides & Tips
This articles shows you the simple step-by-step guide on how to extract subtitles from DVD to a SRT file format. Read on for details.
DVDs look bad or blurry on HDTVs or stretched on a widescreen? You can upscale DVD to 1080P to make 480p/576p DVDs look good on modern HDTV.
This article introduces two easy solutions to add subtitles to DVD movies or videos so that you can better understand the movie plot.
This is an instructional article on showing how to share and upload DVD to Google Drive by ripping DVD to digital format with excellent video quality.
Copyright © 2023 EaseFab Software Corporation. All Rights Reserved.