With a large online storage space, Microsoft OneDrive can store all your video files in one place so that you can log into your Microsoft account either on your computer( PC or Mac) or smartphone to access all your movie files wherever you go. And nowadays, video streaming subscription has surpassed physical media as a more popular choice for home entertainment, accounting for three-fourths of consumer spending in 2018. If you own a big collection of old home videos, movies, and TV series on DVDs being stored on shelves, in boxes, or somewhere else in house, you can choose to upload DVD movies to OneDrive for storage, streaming or sharing. If you've no idea about that, you've come to the right place. This tutorial will mainly talks about how to get movies off of DVD discs and store them in OneDrive.
You can upload video in various different file formats to OneDrive, but you can only play most MP4 (.mp4), QuickTime movie (.mov), and Apple video files (.m4v) directly from the OneDrive webiste in most web browsers. If a video doesn't play, its audio or video stream might be one that OneDrive don't support, it will not play directly in a browser. Moreover, physical DVD discs are indeed not as convenient as digital files and DVD video format is not friendly with most Cloud Storage Services. Therefore, you need to rip DVD to OneDrive-friendly format so that you can save digital copies to cloud. And along with some help from a third-party program like EaseFab DVD Ripper (available for Windows and Mac users), you can easily get the job done.
EaseFab DVD Ripper circumvents most copy protection schemes such as region code, CSS, UOPs, Disney X-Project DRM, and others. So you can transfer protected DVDs freely to OneDrive. The tool supports various types of DVDs, covering TV shows on DVDs, new releases, classic movies, 99-title DVDs, Japanese DVDs, etc. You are allowed to rip and convert DVDs to OneDrive friendly formats such as MP4, MOV, M4V and more with fast ripping speed and excellent output quality. Moreover, this DVD Ripping tool also offers enough freedom for all DVD movie lovers like you to back up your favorite DVD movies in a personalized way. Three different copy modes: Main movie, Full Disc Copy and Customized movies are provided to let you copy the exact movie part you want.
Now just download the right program and follow the simple steps to rip and upload your DVD collection to OneDrive.
Simple Steps to Rip DVD for Uploading to Microsoft OneDrive
Step 1. Load DVD movies
Insert the DVD disc into your computer's DVD drive and click Load DVD to add the DVD files to the program. All loaded files will be displayed on the left item bar.
Tips: After the files are loaded, you can select the subtitles and audio track you prefer. On the right windows, you can preview your files and take snapshots of your favorite movie scenes.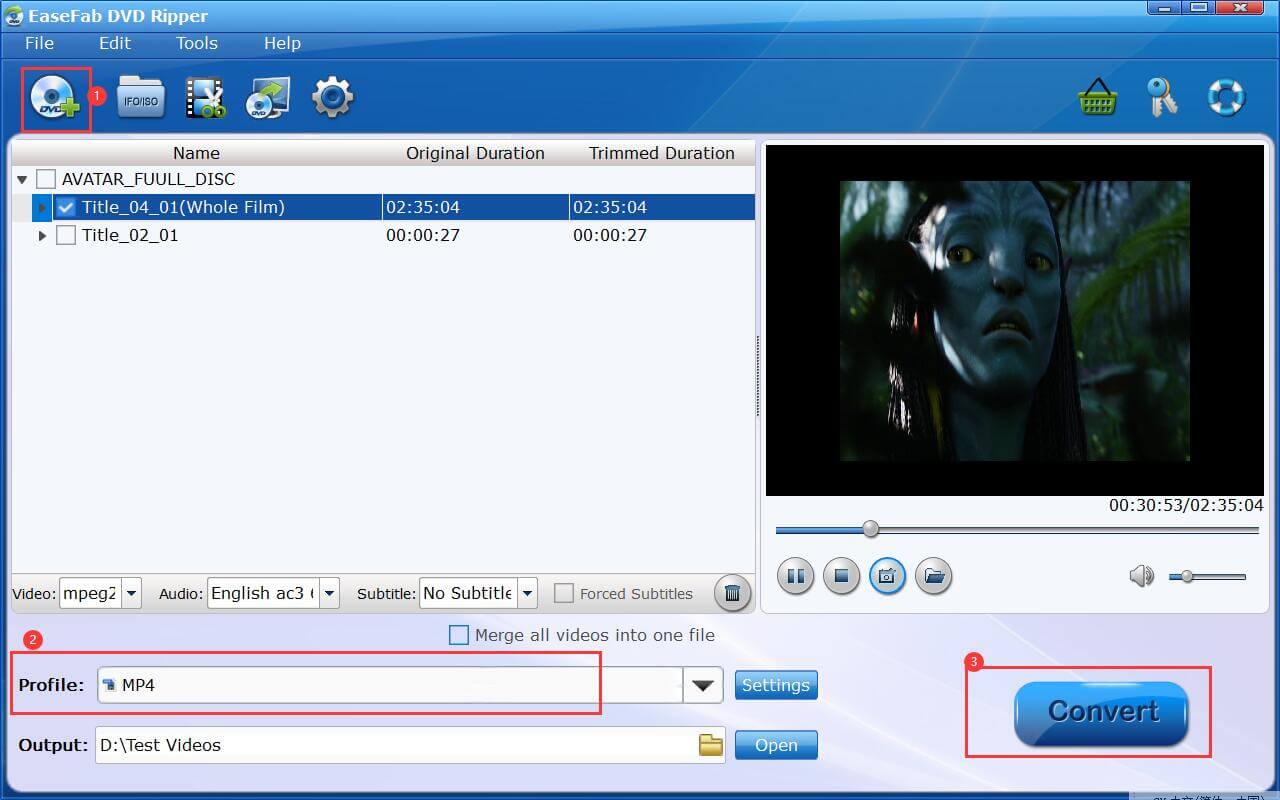 Step 2. Select the output format
Click "Profile" box and move mouse cursor to "Common Video" category and select OneDrive-compatible MP4, MOV, M4V, etc. as the output format.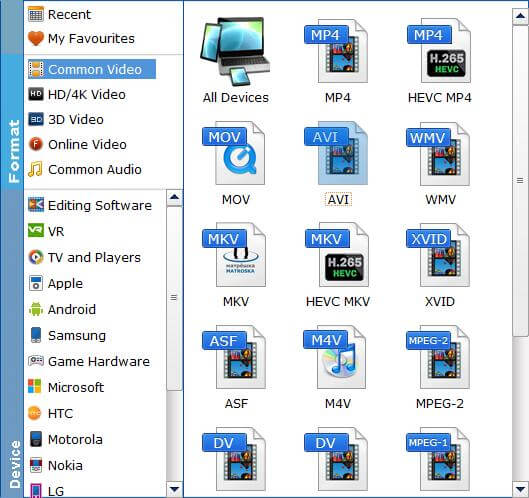 Step 3. Start the conversion
Click the big "Convert" button to start converting DVDs to digital format for transferring to OneDrive. Now, things become much easier. Use steps below to put DVDs to OneDrive.
How to upload the converted DVD to OneDrive?
Once your DVD movies being converted to digital files with a DVD copy software, your DVD movie library can be uploaded to OneDrive and streamed later to different devices for playback. Here I list two different ways to help you upload converted DVD to OneDrive.
PS: For more details, you can refer to Microsoft's official guide here to learn how to add converted DVD files to OneDrive.
Options 1: Using the OneDrive website
Depending on the web browser you use, you can upload files up to 100GB in size. (This limit is per file, not total.)
1. On the OneDrive website, sign in with your Microsoft account, and then browse to the location where you want to add the video files.
2. Select Upload.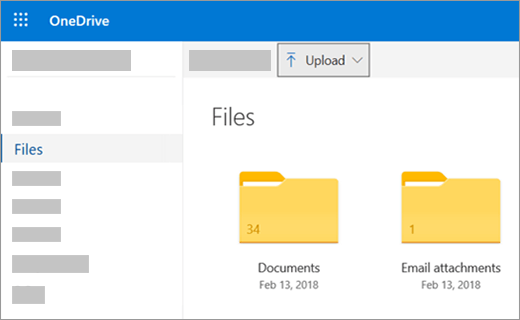 3. Select the files you want to upload, and then select Open.
Options 2: Using File Explorer or Mac Finder to copy or move files to OneDrive
You can copy or move converted DVD files between folders within OneDrive, or from other folders on your computer. (When you move files from other folders on your computer into a OneDrive folder, you're removing them from your computer and adding them to OneDrive.)
For both File Explorer and Mac Finder, if you want to copy the item rather than move it, right-click the file or folder and select Copy, then open the OneDrive folder (or sub-folder) and right-click > Paste a copy of the item to OneDrive.
To move a file using Windows File Explorer, drag files from the file list in the right pane to OneDrive in the left pane.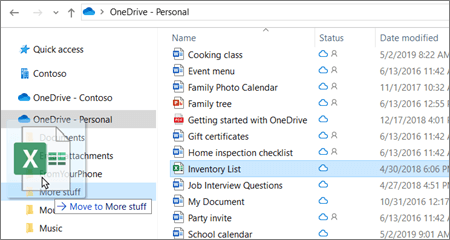 To move a file using Mac Finder, drag files from the file list in the right pane to OneDrive in the left pane (if you have OneDrive listed there under Favorites). After a moment, Finder will switch to show your existing OneDrive files and folders in the right pane, and you can drag the file into the sub-folder of your choice.
After uploading the converted DVD movies to OneDrive, you can then get them from anywhere.