Microsoft excludes Windows Media Center from Windows 10 and doesn't bring it back to Windows 11. Accordingly, Windows 10 and Windows 11 lack a native DVD playback capability, let alone the Blu-ray playback. To play a Blu-ray disc on your Windows 11 or Windows 10 powered desktop or laptop, you'll need a Blu-ray optical drive (unless you've ripped content from the disc). You'll also need Blu-ray media player software that fully supports the disc format. So what's the best Blu-ray player for Windows 10/11?
In fact, there are many Blu-ray players in the market. Here we single out 8 best free Blu-ray player software for Windows 10/11 that handle Blu-ray discs thus you can enjoy your favorite movies. Also we'll answer some frequently asked questions about playing Blu-ray on Windows 10 and Windows 11.
Kindly Tips: Instead of finding a Blu-ray player software to play your Blu-ray discs on your PC, there is another option - digitizing, or "ripping", your Blu-rays to a home computer, which is a new trend emerging in Blu-ray playback. The process itself is fairly straightforward if you own a powerful and intuitive Blu-ray ripping tool like EaseFab LosslessCopy which can turn any Blu-ray to any mainstream video format so that you can play them in whatever app you want. By ripping, you can also keep your Blu-ray discs from scratching, managing them in a more convenient way and even stream them to your other devices with ease.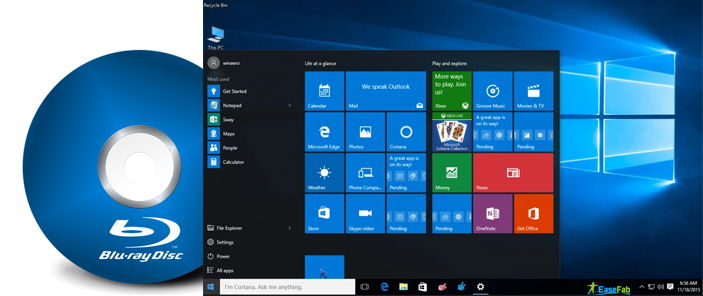 Part 1. Best 8 Blu-ray Player Software for Windows 10/11 At a Glance
1. Leawo Blu-ray Player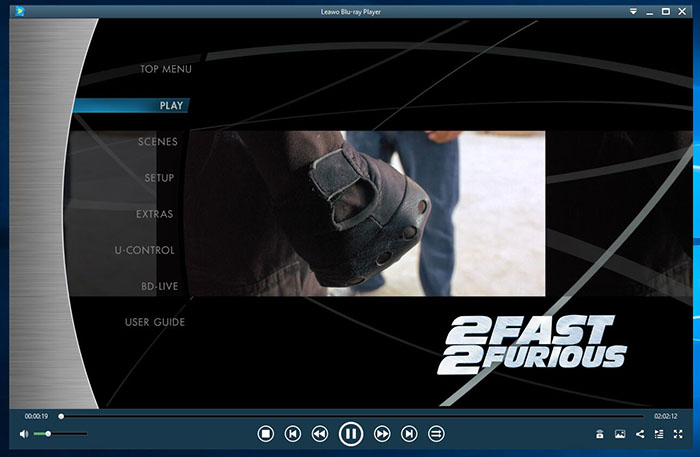 Leawo Blu-ray Player comes with all the media playback solutions for a good movie-watching experience with your friends and family. It could play all the newest discs of Blu-ray and DVDs released in the market for the Windows 11/10/8/8.1/7/Vista/XP. It also supports BDAV movie folders regardless if they are commercial or homemade.
Of course, you can also watch most HD videos and ISO files in this Blu-ray player for Windows. And it has impressive file format support: 4K videos in MKV, MP4, and TS, 1080P videos in HD MP4, HD MKV, HD MOV, etc., 720P videos in MP4, AVI, MKV, and other formats.
Leawo Blu-ray player software also delivers extraordinary audio effects and doesn't compromise its quality. Previously available for $50r, this program has been turned into Acompletely free app for its users to avail maximum advantages of HD qualities videos and movies on their Windows 11, Windows 10 or lower version.
2. CyberLink PowerDVD 21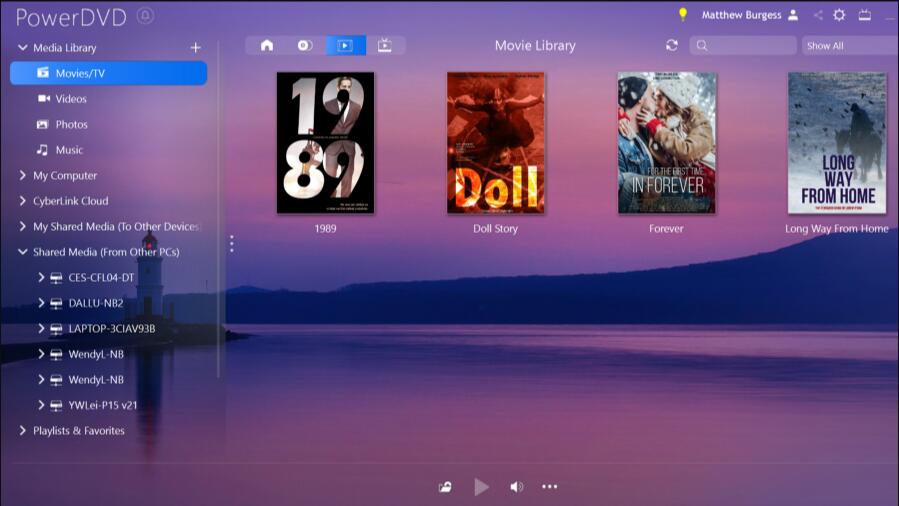 PowerDVD 21 offers some nice improvements on its predecessor. Specifically, there's now support for 8K videos and also an option that lets you generate and share a hyperlink for movies stored in your media cloud, so you can invite friends to watch.
Of course, the software also lets you watch Blu-ray discs (specifically the Ultra version - unfortunately the basic version of PowerDVD doesn't come with this functionality). You can also cast movies to other devices in your house using the software, or even install the PowerDVD app on your Apple TV or Chromecast device to browse your media library directly.
This software offers a lot more functionality than a basic Blu-ray player program, which is reflected in the price. At $99.99, it might seem quite pricey, but it does come with 100GB of cloud storage which allows you to store and share movies with friends. It also has some powerful upscaling technology that will make a big difference to image quality if you have a few older DVDs that you're hoping to watch.
3. GOM Player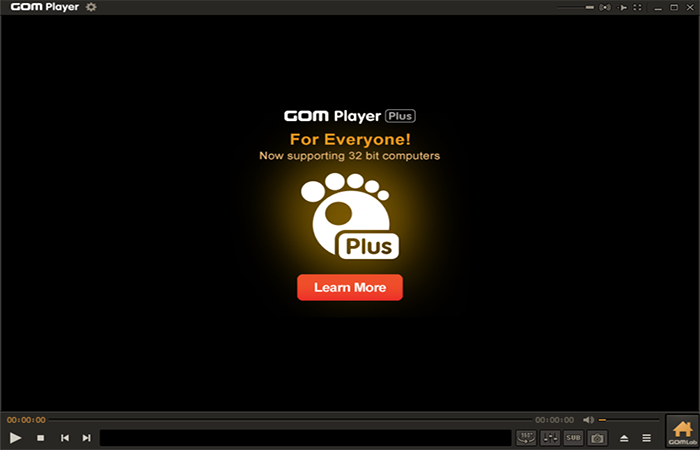 GOM Player is a media player for Windows, developed by the GOM & Company of South Korea. It is an excellent and powerful video player which can cover all video & audio formats, Blu-ray, Blu-ray Disc, play online video and live video stream and automatically upgrade, support latest codecs always. Its main features include the ability to play some broken media files and find missing codecs using a codec finder service.
Basically, GOM player can support DVD or Blu-ray playback if you have the correct codec installed. However, some users provide the feedback that they try to watch Blu-ray or ISO file with GOM Media Player but it never starts playing.
4. Aiseesoft Blu-ray Player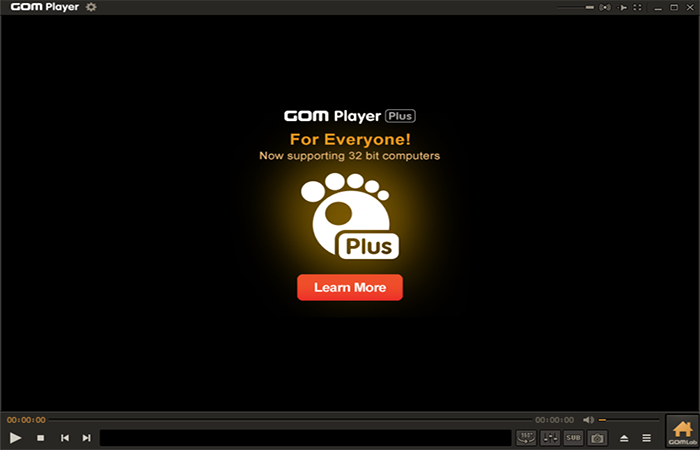 If you have an extensive movie library of digital video files, the Aiseesoft Blu-ray Player is an acceptable option for you, since it can play any digital file type losslessly. You can tweak picture and audio settings for a better viewing experience, and it is compatible with the latest Windows and Mac operating systems.
When we tested the best Blu-ray player software, we timed how long it takes from when you push the play button to when the movie actually starts playing. It only takes five seconds for Aiseesoft Blu-ray Player to start showing your movie.
This is the fastest time we recorded. For comparison, our top choice takes up to 15 seconds to begin playing. The longest time we saw was in WinDVD, which took 22 seconds.
However, there are some serious drawbacks to this software. It lacks many of the features we look for in this category, including HD and 3D upscaling, as well as lossless audio playback. It's also quite heavy on your system resources, taking up to 44% of your processing power.
5. VLC Media Player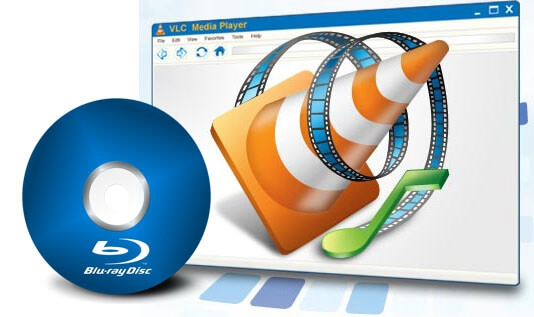 VLC Media Player is a free, open-source program that's been around since 2001. It has adapted quite well to new audio and video formats as they've been developed and released. If you want a free Blu-ray player application, this is probably your best bet.
Figuring out how to use VLC to play Blu-rays takes a bit of research and involves manually inserting DLL files deep in your computer's directory. You also have to create special folders, download obscure files from third-party websites and more.
6. 5K Player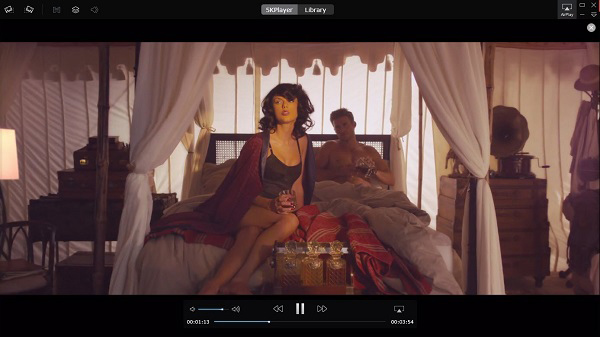 5KPlayer is an all-featured media files player which is able to play Blu-ray disc, Blu-ray folder, and ISO file on Windows 11 and Windows 10 computer. There is no license code is required. You can directly play Blu-ray movies on PC smoothly. What's more, this Blu-ray player can help you play various media files in popular video audio formats like M2TS, AVCHD, MKV, HEVC, MOD, MPEG-TS, MP4, MOV, AVI, WMV, and more. 5KPlayer also has the capability to play 1080p/720p HD, 4K UHD and 3D Blu-ray videos.
7. PotPlayer
PotPlayer is a popular media player which can work as a free Blu-ray player to help you enjoy Blu-ray movies on Windows PC. Besides playing Blu-ray discs, Blu-ray folders and ISO files on your computer, it also supports many common media formats like MP4, MOV, AVI, FLV, MTS, TS, MP3, FLAC and more. You are allowed to set various parameters like audio parameters, video effects, subtitle, playback settings and more.
8. Aurora Blu-ray Media Player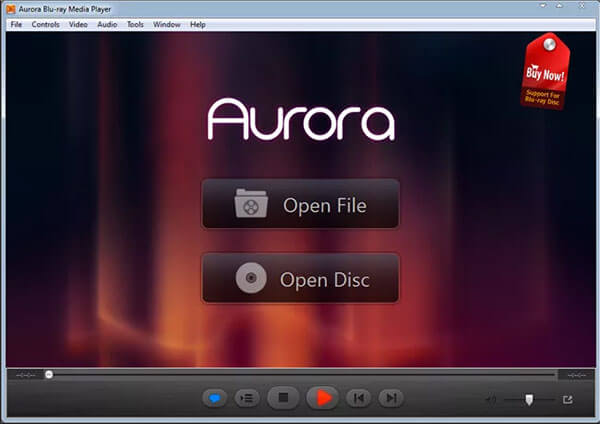 Aurora Blu-ray Media Player is the paid Blu-ray playing software which enables you to watch all kinds of Blu-ray movies on Windows 11/10/8/7/XP PC. This Blu-ray player carries all basic playing controls to ensure you can play Blu-ray with ease. What's more, it enables you to control the video playback quality.
Part 2. FAQs about Blu-ray Playback on Windows 11/10
Q1. Can Blu-ray disc be played on a DVD player?
No. The disc storage formats of Blu-ray disc and DVD are totally different. Blu-ray is a replacement technology for DVD and it requires specialized Blu-ray player to play Blu-ray videos. However, you can play DVD on Blu-ray players.
Q2. How can I watch Blu-ray on a Windows 11/10?
To play a Blu-ray on your Windows powered computer, you'll need an external Blu-ray or UHD 4K Blu-ray drive connected to your PC. Moreover, you'll need to download a Blu-ray player softwares we listed above or other Blu-ray players to play Blu-ray.
As video streaming subscription has surpassed physical media as a more popular choice for home entertainment and physical Blu-ray discs are indeed not as convenient as digital files, therefore, you can choose to rip or make a digital copy of Blu-ray with an optical Blu-ray drive for once. Then you'll never need it and you can play the ripped Blu-rays on Windows 11 laptops, Chromebook, Xbox, HDTV, tablet, smartphones and more without a Blu-ray drive.
EaseFab LosslessCopy is a nice option to do that, as it could digitize, rip and copy any types of Blu-rays, including, new, old, regional, copy-protected and even the scratched ones. It can convert any Blu-ray/DVD to to MP4, H.264, AVI, MOV, Windows PCs, HDTV, mobiles and 350+ preset profiles. You can also remux Blu-ray to a lossless MKV file with all or selectable audio and subtitle tracks.
Q3. What's the best Blu-ray player for Windows 10/11?
Well, it's hard to say which one is the best one. But comparing to the free one, it's best to stick with paid programs.
Final Words
So above are our picks for the top 10 best Blu-ray player for Windows 11/10 and our answers for the frequetly asked questions about Blu-ray playback on Windows 10/11. Hope you can find a desired Blu-ray player and get a good experience with Windows 11. Lastly, don't forget to share your choice or this article with your friends!