Video streaming subscription has surpassed physical media as a more popular choice for home entertainment. Nowadays many people don't or rarely buy new DVDs. However, many of us may still own a big collection of old home videos, movies, and TV series on DVDs. Unfortunately, Microsoft neutered Windows Media Player in Windows 10 so it won't play DVDs unless you pay up. Frankly, Microsoft suggests downloading a DVD Player in Windows 10, at a price of $15. However, many users complain that the paid one can't decode DVD sometimes, manifesting issues such as disc drive won't read DVD or is making noise, region error message when playing a UK DVD, or choppy playback.
So how can you play your favorite DVD discs in Windows 10? Is there any functional and free DVD player software compatible with Win10 32bit/64bit? Fortunately, there are a few options that can play your DVDs with little muss or fuss. In this post, we've collected the top 5 free and third-party DVD player softwares for Windows 10 for your choice. Read on for more information and take your best pick.
Below are our picks for the top 10 best DVD player for Windows 10 and our answers for the frequetly asked questions about DVD playback on Windows 10. Among these players, VLC and 5KPlayer are the most recommended programs. They are 100% free, clean, and powerful. Both homemade and commercial DVDs can be played on Windows 10 without issues. And, they have many bonus features. Other options are also great. Hope you can find a desired DVD player and get a good experience with Windows 10.
If you're running a Mac computer, please go to "Top 5 Best DVD Player Software for Mac" to get your choice.
Part 1. Best 5 Free DVD Player Software for Windows 10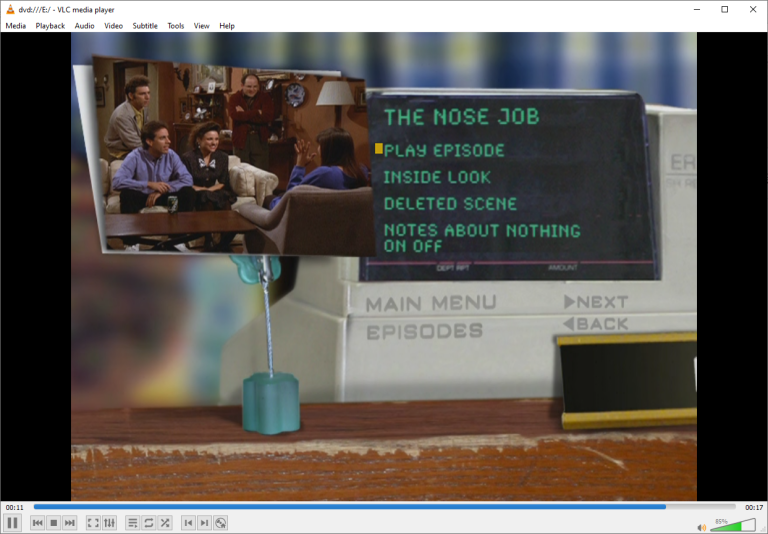 When it comes to DVD player for Windows 10 freeware, VLC is always the best free DVD player application for Windows 10. It is a free DVD player for Windows 10 with high compatibility with video formats. Playing DVDs on Windows 10 with VLC is not a difficult task. Simply insert DVD disc in the DVD ROM drive and open the VLC player. Click Media>Open Disc, hit the Disc tab, select DVD, and click the Play button to play the DVD disc. This Windows 10 DVD player will show menu if it the DVD has it inside. It's not hard to learn how to play DVDs on Windows 10 with this free DVD player software. You can right click on the player screen to access more player settings for customization.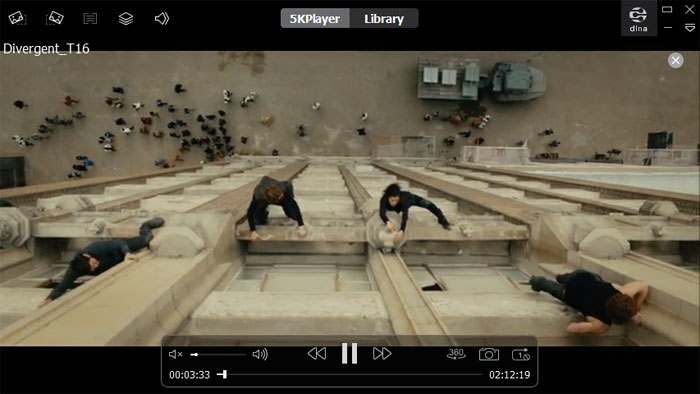 In case you are looking for a perfect DVD player for your home theater, 5KPlayer is probably one of the best options you can find on the market. PC and Mac users can install this DVD player on their devices for free and even use it to capture screens in 4K resolution. The AirPlay technology enables mirroring, while you can also use 5KPlayer to download videos from more than 300 websites including platforms like YouTube or Vimeo.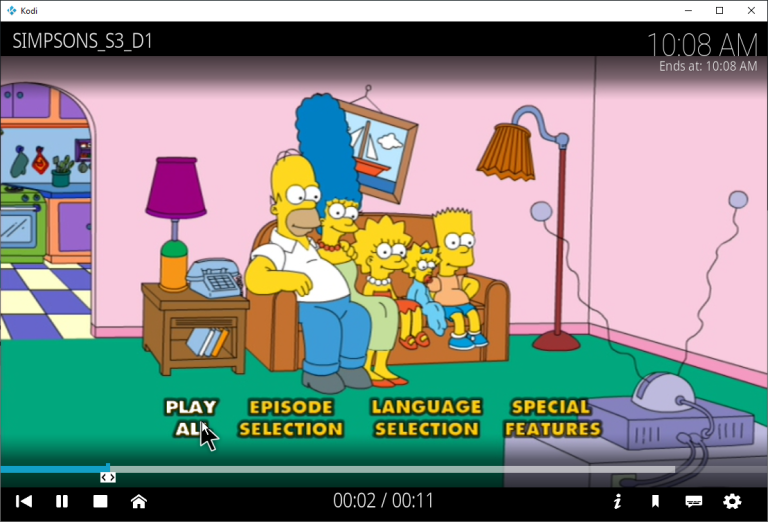 Formerly known as XBMC with a reward won, Kodi is very favorable among users. This fast player for DVD offers a 10-foot user interface, so you can watch anything clearly. As an open-source DVD player software, this DVD player software is compatible with Windows, Linux, Android, Raspberry Pi, macOS, iOS, tvOS. You can use it to play music, movies, TV shows, photos, games, and even record videos. Would you like to try this DVD player for Windows 10?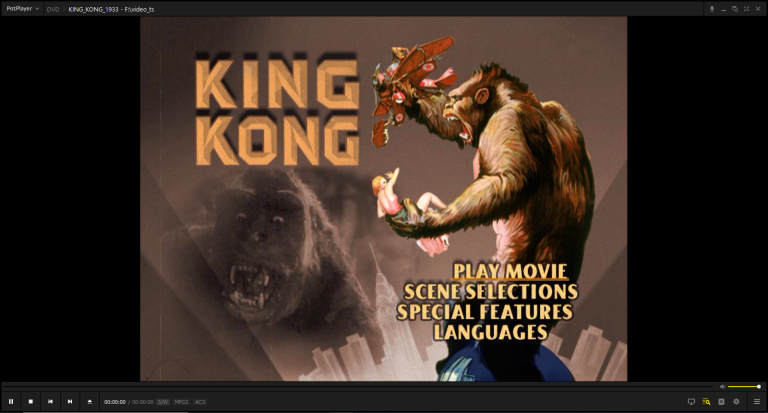 A multimedia program from the folks at Daum, Pot Player can handle video, audio, DVDs, and Blu-rays, among other formats. The software even supports certain types of 3D glasses so you can immerse yourself in 3D videos. Download and install Pot Player from the website. Choose either the 32-bit or 64-bit flavor, depending on your version of Windows 10.
Launch the program from its Start menu shortcut and insert your DVD. Click the hamburger icon and select Open > Open DVD to fire up your disc. You'll find the usual onscreen buttons to control media playback and more.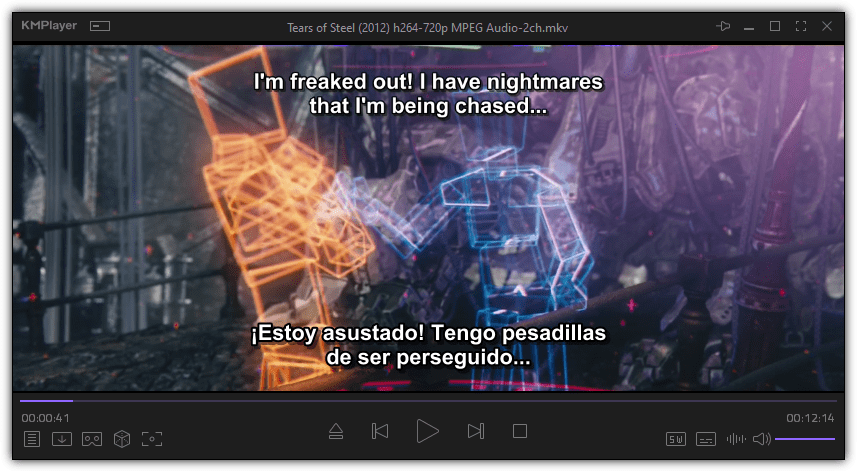 This modernly and elegantly designed media player lets you watch 3D, 4K or UHD videos regardless of the format in which they are saved. And it is a simple DVD player app which doesn't require heavy system resources. The KMPlayer features all codecs it needs to play different types of audio and video files, so you don't have to look for codecs you need to open a particular media file. You can choose between 32-bit and 64-bit PC versions of KMPlayer, or opt to use this media player on an Android or iPhone device.
Adding subtitles to a video in KMPlayer is an effortless process that won't take more than a couple of clicks. Besides the remarkable video playback options, KMPlayer also allows you to listen to music through its music player and enables you to download videos from Instagram, Daily Motion or YouTube. The media player also lets you capture audio and video files and save them in virtually any format you want.
Part 2. FAQs About Playing DVDs on Windows 10
Q1. Does Windows 10 have a DVD player?
Windows 10 doesn't have a default DVD player. If you upgrade to Windows 10 from Windows 7/8 with Windows Media Center, a free copy of Windows DVD Player will be automatically downloaded through Windows Update. If you have Windows 7 or Windows 8 's Media Center version, but run a Windows 10 clean install, you will not be able to get Windows DVD Player for free. And, new PC users are also out of luck for this freebie. They have to go to Microsoft Store and pay it for $14.99.
Q2. Why can't I play DVDs on Windows 10?
DVD won't play on Windows 10 owing to various causes, from Microsoft's official move to DVD codec support, DVD driver comaptibility to disc or DVD drive condition, region code to other DVD encryptions.
1. DVD playback feature was removed in Windows Media Player officially by Microsoft on Windows 10.
2. No compatible DVD codec installed. For that, you can download DVD codec for Windows 10 like K-Lite Codec Pack to fix it.
3. DVD driver goes out of date. An outdated DVD driver will result in stuttering DVD playback and even make DVD unplayable since the heavy DVD decoding task would be turned over to CPU from GPU.
4. DVD drive/disc is corrupted. This could be the culprits of DVD read errors, such as DVD drive not reading discs, Xbox won't recognizing discs.
5. The region code is different among DVD drive, disc and DVD player. This region lock may bring troubles when playing DVDs in other geographical regions, for example, region 2 discs won't play in region 1 drives, and PAL discs can't be played on a NTSC standard player.
Q3. How can I watch DVD on Windows 10?
You can download Windows DVD Player or other Windows 10 compatible DVD players we listed above to play DVD.
As we all know, today's ultrathin laptops and tablets have removed DVD drives and video-streaming services are all the age. Instead of using a DVD player software and purchasing an external DVD drive to play DVDs on Windows 10, another great way is to digitize your DVD collection. Once you've done it, you'll never need your DVDs and you can the ripped DVDs on Windows 10 laptops, Chromebook, Xbox, or HDTV without DVD drive.
To digitize and rip all types of DVDs easily and quickly, EaseFab DVD Ripper is highly recommended. It can convert any new, old, regional, copy-protected and even damaged DVDs to MP4, H.264, AVI, MOV, Windows PCs, HDTV, mobiles and 350+ preset profiles. It could decrypt any DVD encryptions, including stubborn DVD region code to be playable limitlessly. More importantly, by using this Windows 10 DVD ripper, you're able to rip a full DVD to MP4 (HEVC/H.264) in 5 minutes only and shrink the DVD size up to 80% smaller than orginal with 1:1 quality ratio.