As the most popular as well as powerful free and open source tool in the market,VLC is capable of playing virtually every file format that you can think of, both in Mac and window based computer including DVD of course. However, lacking the knowledge when it comes to using VLC for this specific purpose, many people encounter problems while playing their DVD video with VLC.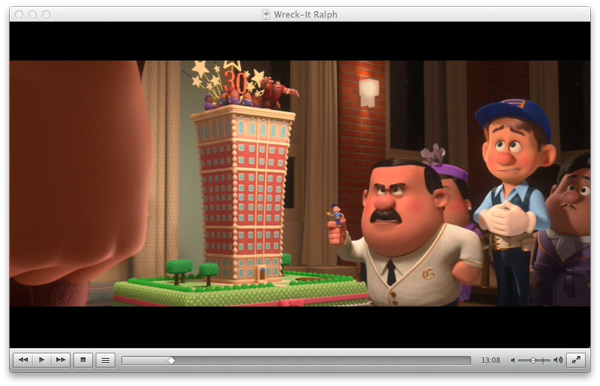 There could be a number of reasons when it comes to these problems. These reasons vary, one reason behind it is that your VLC media player is not associated with .vob files. You need to associate it with .vob files for it to function properly. On the other hand, your player must be lacking all the needed codecs; therefore, you will need to download the combined community codec pack so that it can play your DVD with a lot of ease. This option can be helpful if only the file you are playing is not supported by the codec's available in your VLC player. In order to understand the reasons behind your DVD not playing you will have to go to the message window and restart your stream. Thereafter, you will get some error messages from the wxWidgets message window if exist any which will tell you the problem.
The most common problems behind VLC not playing DVDs is usually based on the difference between the burning speed of the disc and the speed in which your computer can play some media. For instance, you burned your DVD at 8X and your computer is capable of handling 4X Media. In this case, you will probably need to convert your DVD to videos using your favorite DVD ripper so that it can play smoothly in VLC.
In case there are a lot of unsolved problems that you are experiencing every now and again when it comes to playing DVD with VLC, there are better options that you can adopt so that you can continue to enjoy your DVD videos. One of these alternative methods is EaseFab DVD Ripper which is one of the powerful DVD converters in the market today. It has the ability to convert any commercial and homemade DVD to any format that you think of. These formats include AVI, MOV, MKV, M4V, FLV, 3GP, MPG, ASF, VOB, TS, HD MP4, HD AVI, HD MKV, HD WMV, HD MOV, MP3, WAV, AC3, AAC, MKA, OG among others. It Performance is a comparison to a common DVD ripper. By just a single click, you can convert your DVD movies, with fast speed and high quality.
It also provides optimized output formats for iPhone (iPhone 5S/5C), iPad (iPad mini 2, iPad Air), Samsung tablets, LG, HTC smart phones and many other devices. It is user friendly and the steps involved in converting DVD are also simple.
The Steps:
Step 1: Insert DVD into your drive and launch EaseFab DVD Ripper.
Step 2: Add the files you want to convert and select your preferred output format.
Step 3: Click the Convert button to initiate the DVD ripping process. When finished locate your output folder and enjoy your movie.
What to do to Play DVD With VLC
Most Computers provide a number of excellent entertainment options that many individuals find, then helpful not to mention supporting VLC media player. Before you decide to do anything check for the second time and make sure that you cannot play a DVD with VLC.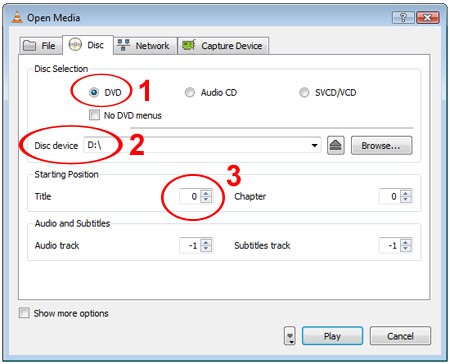 Tips: In fact, there is a overlooked feature in VLC that allows you to rip your DVDs as well. See How to Rip DVD with VLC.
Step 1. Launch VLC media player
Ever mistakenly lost precious photos, videos and other data from your SD card? Still panic and is there any way to recover those formatted, deleted and lost files? You will say no but the real answer is Yes. You can perform an SD card recovery easily on your own no matter you are running computer with Windows or Mac OS.
Step 2. Choose the view option
Immediately the VLC media player is open, go to the View menu to view the list of viewing options that are available in the media player. Given that you want to watch DVDs, it is possible that you will probably want to choose a full screen option. Apart from going to the view option to select full screen you can also press F11 to activate full screen.
Step 3. Insert your DVD into your DVD drive on your PC
It is important to note that DVDs are always played with DVD drives or DVD players. This means you will need to have a DVD drive on your PC where you will insert your DVD. After inserting it, the DVD will play automatically and in some cases, there will be a prompt in the upper right corner of your screen asking you to click on the appropriate action you think should be done on your DVD.
Step 4. Open the DVD from within the VLC media player
In case you selected or you entered your DVD before the media player was running, you will have to select the media so as to play your DVD. Go to the Open Disc option that is present in the VLC media player menu.
Step 5. Click the Play Button
After it opens Media dialog box, which normally has different media options that you will wish to play, in this case you will have to select the DVD option before you begin playing the DVD.
Step 6. Utilize the playback controls to control the DVD
VLC comes with several interfaces depending on the types of Operating System that you are using. However, the functions are still the same. This screen has different options that are used to control your DVD while you are playing them on your computer. There are controls that will enable you to pause the plate back, adjust the volume to your favorite level, as well as adjust the screen size among other functions.