Home
>
Resources
>
Rip Blu-ray to HD Video
Posted by Matthew Watt - Sep 08, 2021 | Contact Author

How to Convert and Rip Blu-ray to HD (720p, 1080p) Video
It's a good idea to rip Blu-ray to standard video to keep your Blu-ray discs from scratched, damaged, or manage your movies in more convenient way. However, many people complain that the video quality is not as clear as the original Blu-ray after ripping. Generally speaking, an ordinary Blu-ray movie is often 25-50GB in size while the converted standard videos would be only hundreds of MB. So we have to face the problem that the code compress process would destroy most of unimportant data and the video quality get bad. Then is there an available way to resolve the issue? Of course. The answer is to rip Blu-ray High Definition video formats, for these HD videos are often bigger than standard video and decrease the video damage. So the HD video seems to be lossless compared with the original Blu-ray.
The easiest way to convert Blu-ray to HD Format:
EaseFab Blu-ray Ripper is a decent Blu-ray to HD converter that allows you to convert Blu-ray to HD MKV, MP4, WMV, AVI, MOV, etc. of 1280×720 pixels (720p) or 1920×1080 pixels (1080p). What's more, it can rip Blu-ray to portable devices like iPhone, iPad, iPod, HTC, Samsung, Archos, Nokia, PSP, Xbox 360, Zune, etc. Following the intuitive interface, even a novice can finish ripping Blu-ray movies in just a few clicks! Just download it and follow the steps below to get HD videos from your Blu-rays
How to convert Blu-ray to HD videos easily and fast
Step 1. Load Blu-ray files to the ripper
Download and install EaseFab Blu-ray Ripper on your computer and run it. Now please insert the Blu-ray disc into your BD drive (necessary for ripping BD). DVD, DVD folders, ISO files and IFO files are also supported.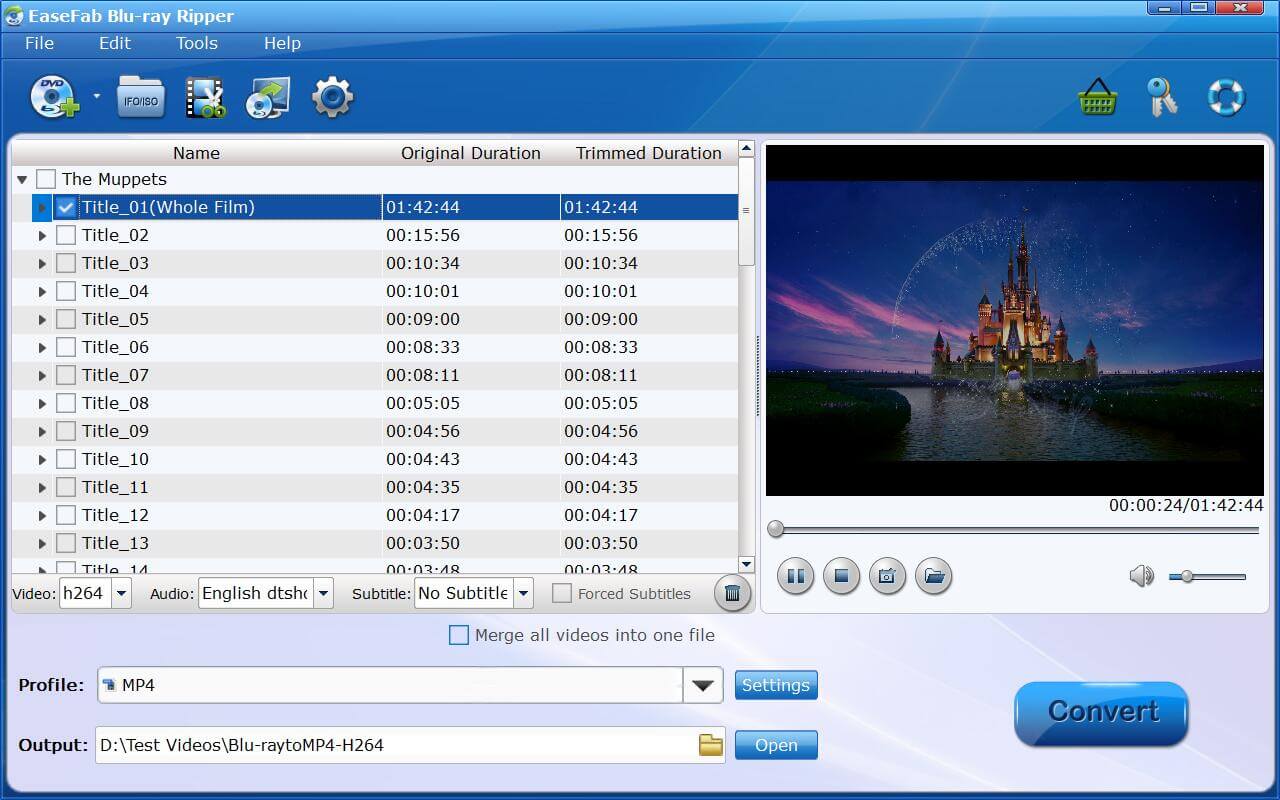 Step 2. Choose HD (720p or 1080p) output format for the conversion
Next, choose an HD video format as per your needs. There are HD MP4, HD MOV, HD AVI, HD WMV, etc. available for your choice. You can also adjust the output resolution by clicking the Settings button. 720p or 1080p is all up to your choice.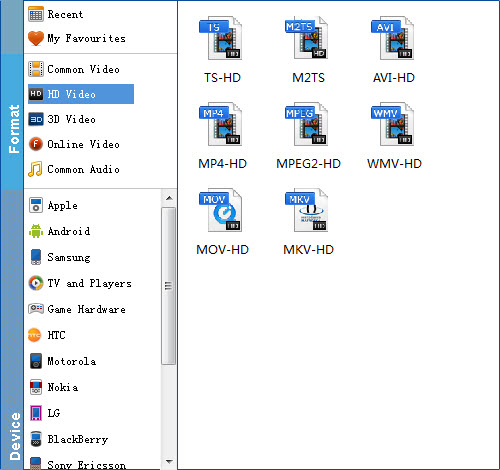 Tips: The Blu-ray ripping software come with preset formats for more than 150 devices, such as Apple TV, iPhone 5, Samsung, iPhone 4S, iPod nano, iPhone 4, HTC, iPod touch 5, Creative Zen, Sony, Sandisk, Motorola, Archos, Nokia, Zune, BlackBerry, iRiver, PSP, Xbox 360, PS3 and more.
Step 3. One click to begin converting Blu-ray to HD 720p, 1080p
When you finish all settings, click the Convert button to activate the Blu-ray to 720p/1080p ripping process. Movies converted from your Blu-ray files to 1080p will give great visual quality. The only thing is that the larger files with more pixels will result in much slower conversions. Get the EaseFab tool to start your conversions today!
Other Useful How-to Guides & Tips
This post introduces the best solution to extract subtitles from Blu-ray as a separate SRT file. Enter to check the step-by-step guide.
Search for the most efficient and easiest way to rip any movie Blu-ray to MP4 video with good quality-size tradeoff with fast speed. Here is just the best way to go.
This post walks you through why and how to easily and fast convert Blu-ray to HEVC/H.265 MP4, which can deliver the same quality with half the size or higher quality in same size compared to H.264.
Check below what is the optimum format for ripping Blu-rays for Plex and how to fast copy and get Blu-ray to Plex with best quality in a smaller file size.
Copyright © 2023 EaseFab Software Corporation. All Rights Reserved.