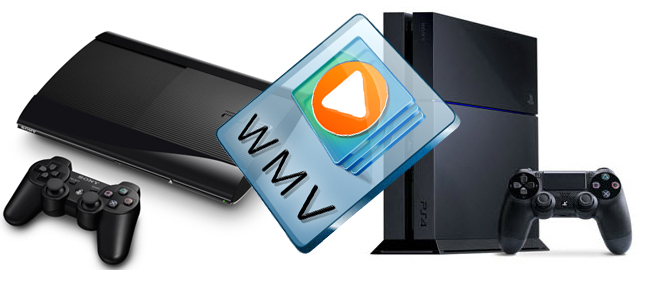 Both PS3 and PS4 offer you almost everything ranging from hundreds of video games, a variety of add-ons and free-playable demos. Another feature is to play particular videos. Unfortunately, WMV is not supported by the two game consoles. The fact that it is not possible to play WMV on PS3/PS4 doesn't mean that you can never play your video in your PS3 or PS4. You can, however, play WMV on PS3/PS4 once you have converted WMV to PS3/PS4 compatible format.
To encode/re-encode WMV to PS3/PS4 supported video formats, EaseFab Video Converter is highly recommended. The program is a comprehensive tool that helps you to convert video files (like MKV, MOV, VOB, WMV, etc.) into the specific video formats that are playable on the PS3, PS4, iPad, iPhone, Android, Xbox, Samsung TV and many more. It can meet your need of converting WMV videos to PS3/PS4 with original quality. With it, you can finish the task with only three steps. Before converting, you can crop, trim, add watermark or subtitles to the video if you want. If you're using a Mac, simple turn to the Video Converter for Mac (OS X El Capitan included), which has the same function as the Windows version. Here is the detailed guide on how to convert WMV to a fully compatible format with PS3/PS4.
How to Convert WMV to PS3/PS4 Compatible Format
Step 1. Import WMV files
On the program click on "Add Video" button to upload your .wmv files. Alternatively, you can directly drag and drop your WMV videos to the program.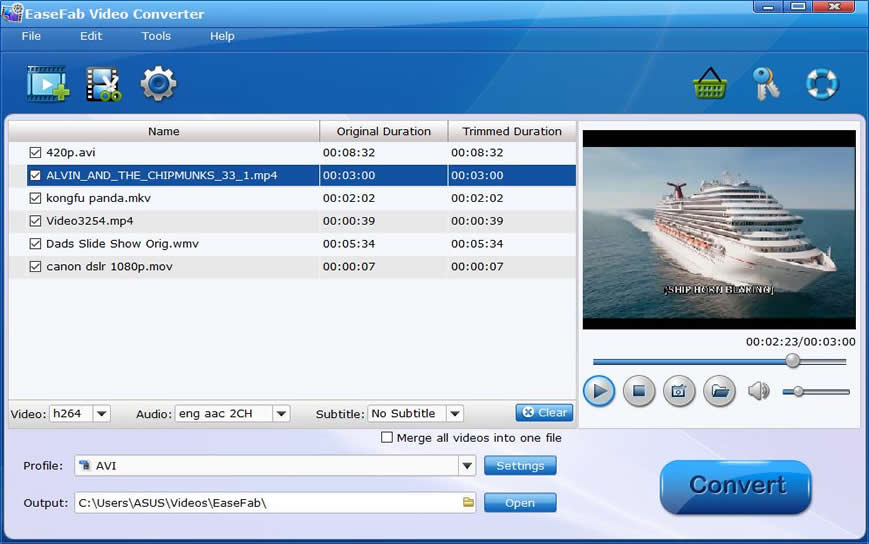 Step 2. Choose the output format
This program provides optimized presets for PS3 and PSP. So in this step, you can just choose the ready PS3 or PS3 HD preset for PS3/PS4 as the output format, which will remove all the incompatibility issue.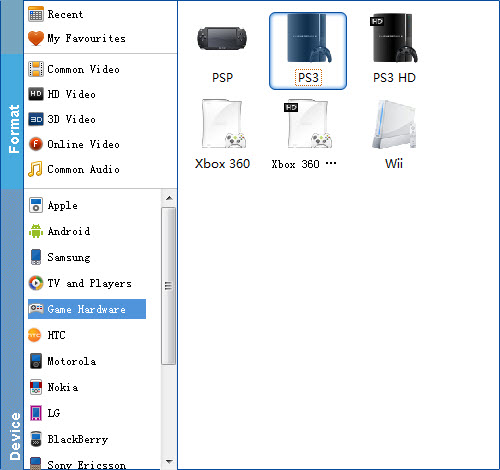 Tip: If the default video/parameters can't meet your needs, just click Settings icon to adjust the video codec, bitrate, frame rate, audio sample rate, etc to get a decent video as you want. In principle, the larger input values, the better output quality, but the corresponding larger file size.
Step 3. Begin the conversion
Now click on "Convert" button and your WMV will be converted to PS3/PS4 supported formats.
How to Play converted WMV files on PS3/PS4?
After all, the PlayStation 3 allowed you to not only play videos, but also store them locally on the hard drive. Unfortunately the latter is not possible with the PS4 (yet!), but you can use a USB stick to play your favourite videos, and here's how.
1. Your USB stick needs to be in FAT32 or exFAT (the latter didn't work for me, and NTFS definitely won't work). This means that 4GB+ files may be an issue so cut them down to size if need be.
2. Windows 7/8 don't make it easy to format your drives to FAT32, so you will have to download a third party piece of software here: FAT32Format
3. FAT32Format will allow you to format the drive very quickly to FAT32.
4. If this still doesn't work, you may have to go for a full format.
* Go to Start Menu -> Type CMD in Search Programs and Files, right-click to run as admin [Windows 7]
* Right-click Start button -> Select Command Prompt (Admin) [Windows 8/8.1]
* Type "format i: /FS:FAT32" without the quotes, where i is replaced with whatever the USB drive is, be sure to get the right drive.
* Press enter and it should start formatting, but it will take a few hours depending on the size of the drive.
5. Create a folder on the USB stick, and place all videos into this folder. It doesn't need to be called PS4, just needs to be a folder, else you won't see anything.
6. Audio needs to be in a folder called Music.
7. You can now go into the Media Player and select the USB stick from the list to watch your videos. Media Servers on your network will also be listed here i.e. Plex etc.