Windows Movie Maker makes it easy to import and edit movies, images and music for creating your next video or audio masterpie. However, it will be a frustrating this if you have problems of import videos files from GoPro cameras like GoPro HD HERO2, HERO3, HERO4 (4K resolution) MP4 footage to Windows Movie Maker. These are the common problems encountered by many WMM users. Well, this is because the H.264 MP4 file from GoPro is incompatible with Windows Movie. To edit GoPro H.264 MP4 video in Windows Movie Maker, the easy workaround is to convert GoPro MP4 to Windows Movie Maker compatible formats like WMV or AVI.
Actually, it's not as difficult as you imagine. What's need is a just a common video converter like EaseFab Video Converter. It supports creating high quality WMV video for your Windows Movie Maker, no matter what's the format of your source video files. It can convert almost any video to WMV so you can import your video to Windows Movie Maker for editing. The guide below will teach you how to convert and import GoPro MP4 to Windows Movie Maker so you can make engaging movies with your GoPro films.
Download GoPro MP4 Video converter:
How to convert GoPro MP4 files for Windows Movie Maker
Step 1. Add GoPro MP4 video files
First download and install EaseFab Video Converter. When complete, start EaseFab Video Converter from Start menu or Windows desktop. Then click the Add Video button to load GoPro MP4 videos. You can directly drag your files to the software Window.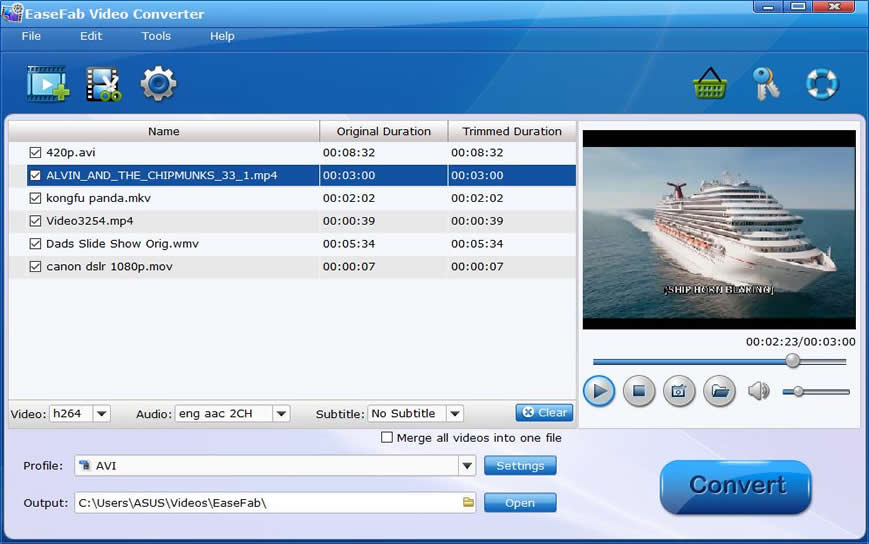 Step 2: Select output format
Click on the "Editing Software" and you will see options to convert your GoPro recordings for certain video editing software. Since you will be importing the video to Windows Movie Maker after the conversion, have "Movie Maker" (a WMV file) be your selected output format to get videos that are highly compatible with Windows Movie Maker.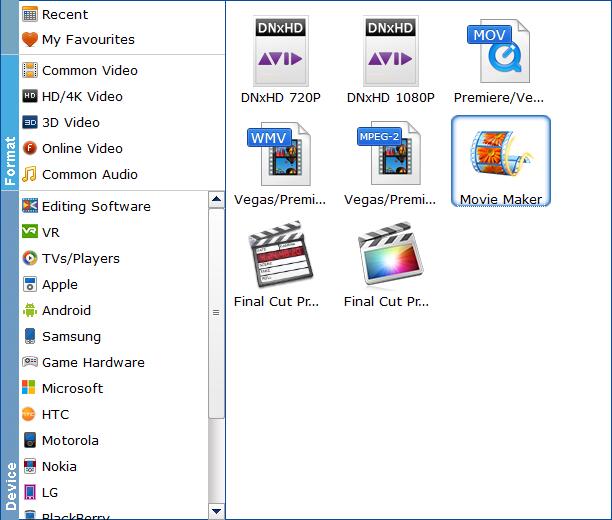 Tips: By clicking the Settings button beside Profile, you can adjust the output video/audio resolution, frame rate, bit rate, etc. to customize the output files to get the best quality you want.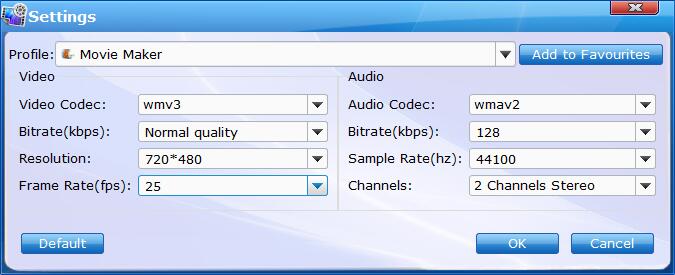 Step 3. Convert MP4 to Windows Movie Maker compatible WMV format
When everything is ready, click the Convert button and all the imported GoPro MP4 video files will be converted to WMV or AVI format which is ready to be used in Windows Movie Maker.
When the conversion complete, open Windows Movie Maker and click Import or Import Video on the left to import your video to the movie collection and drag and drop to the timeline for editing.