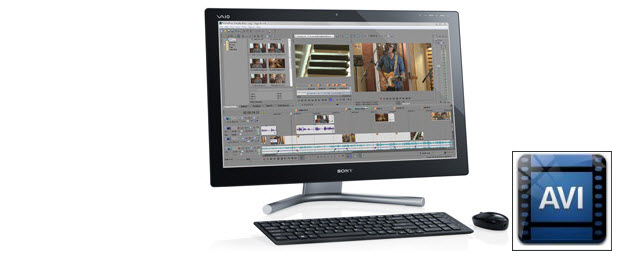 Sony Vegas is a professional non-linear editing system originally published by Sonic Foundry that can be workable with Windows computers. Although AVI is listed as one of the supported formats by Sony Vegas Pro. When you import AVI to Sony Vegas, you may come across lots of problems, such as nothing shows up on the screen, or there is only image or you only get sound in Sony Vegas Pro. So what's the available workflow for getting Sony Vegas and AVI files to play nicely? If you're confusing about this, you've come to the right place. The article tells you an easy way to fix the issue.
Well, the problem is mainly due to that Windows didn't come with the codecs that were used for those particular .AVI files(AVI is just a wrapper for a large variety of codecs.)... That's why Sony Vegas Pro won't open it. So in order to edit AVI videos in Sony Vegas, you need to convert AVI videos to Vegas Pro compatible format first before transferring the files to Sony Vegas. Actually, it's not as difficult as you imagine. What's need is a just a common video converter like EaseFab Video Converter, which supports creating high quality WMV or MPEG-2 codec to seamlessly fit Sony Vegas Pro, no matter what's the format of your source video files.
The guide below will teach you how to convert and import AVI files to Sony Vegas so you can make engaging movies with AVI video files.
First of all, free download the AVI to Sony Vegas converter:
The Steps: How to convert AVI for editing in Sony Vegas Pro 13/12
Step 1. Add AVI files
Install and launch the best AVI to Sony Vegas converter, then click the Add Video button to load .AVI files.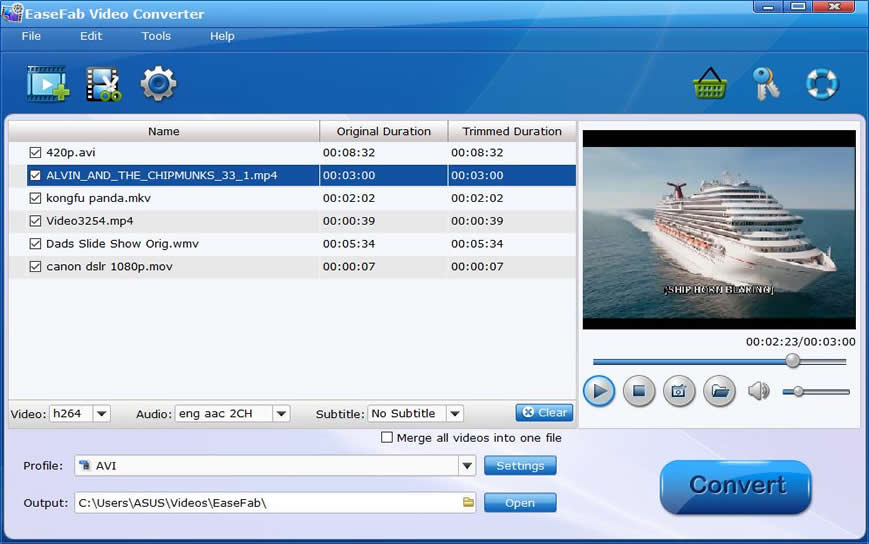 Step 2. Set output format for Vegas
Select "Editing Software" - "Vegas/Premiere (MPEG-2)" from the format drop-down menu. The output video seamlessly fits Sony Vegas Pro 13/12/11/10, etc. and the original quality of YouTube video will be kept.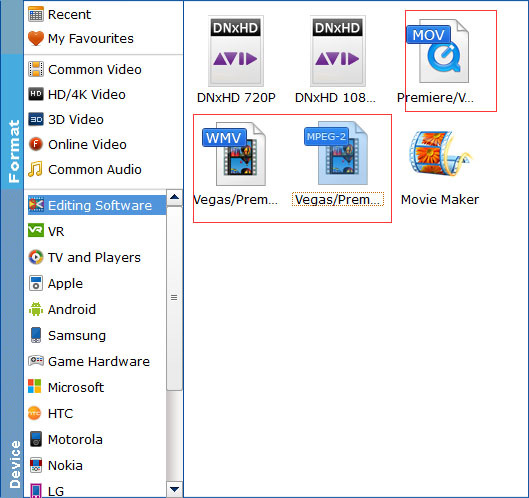 Tip: By clicking the Settings button beside Profile, you can adjust the output video/audio resolution, frame rate, bit rate, etc. to customize the output files to get the best quality you want.
Step 3. Convert AVI to Sony Vegas Pro format
Finally, click "Convert" button to finish the AVI to WMV or MPG for Vegas format conversion.
Once the conversion completes, you can click "Open" button to get the output files effortlessly. Now you have got it right, just to import and edit kinds of AVI files within Sony Vegas Pro 8/9/10/11/12/13 at ease.