Adobe Premiere is a powerful and useful video editing software for both professional and novice video editors. Dozens of great video editing features are offered. Meanwhile, there is always room for customization, extras and just plain cool add-ons that are too niche for Adobe to produce themselves. Here is our choice of tools and effects we find the most useful for your reference.
1. Neat Video
Neat Video is a great plugin for Premiere, it only has a single function, and that is noise reduction. It is very good at it.
Whilst Camera technology has advanced at a remarkable rate, there are still circumstances when even the best cameras available to us produce video that is a little too noisy for its intended use, and this is where Neat Video steps in. It works as a video filter from within the Premiere environment and can be applied to a sequence in its entirety of any number of individual clips within the sequence as desired.
Although aimed at noise reduction for modern digital cameras, Neat Video is also very useful in the digitization process of older VHS or film stock, and can be used to clean up the resulting digital file.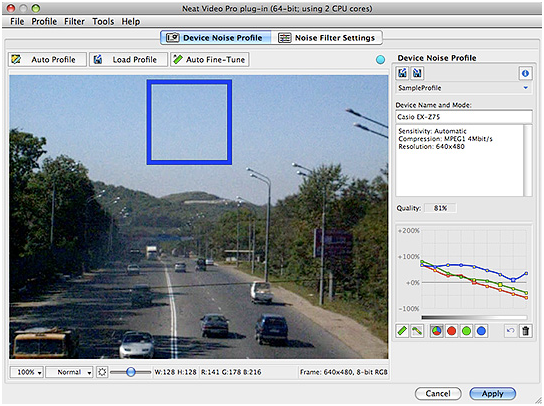 A utility box of effects and transitions if ever there was one, Final Effects integrates smoothly with Premiere and includes over 120 different items, if you want to broaden your effects library but do not have any specific requirements, then this is the product for you. I particularly like the 3D relief effect, but there is something in here for every type of project you can think of.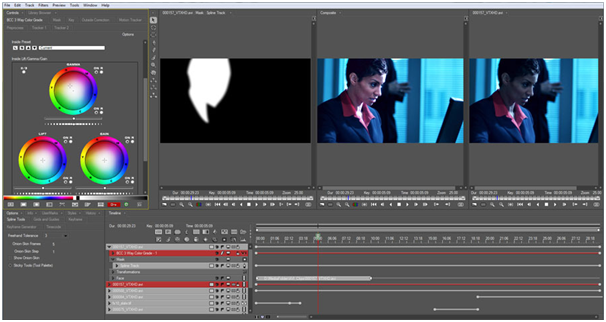 This is a wondrous plugin that is primarily a color finishing tool, but includes a raft of options that make it much more useful. The color finishing is first class, it comes with over 100 included presets organized by category so you can quickly find the right one for your project, plus the ability to fine tune and save the results as custom presets meaning the possibilities are endless to obtain the right unified look you wish for your project. In addition options for lens distortion and lighting enable either corrections or stylized looks to be implemented to compliment the color choices made.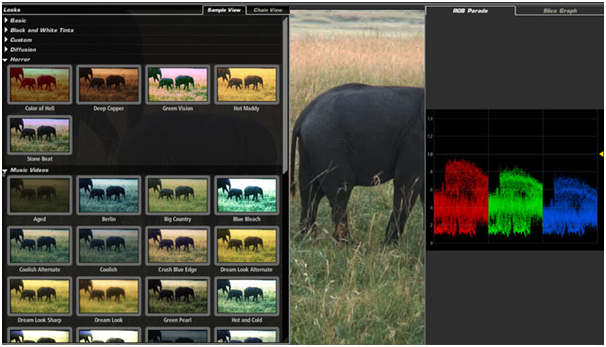 This one is quite a specific plugin that won't be for everyone, but if you are a regular proponent of time lapse or slow motion footage, this is a plugin that will be your best friend for life. One of the issues with time lapse is the changing exposures during such filming that produce a flickering effect when viewed. What flicker free does is to normalize the exposure and remove the flicker. It not only works on time lapse, but can solve similar issues with slow motion filming, and even assist with the rolling effect you can get from LED lighting and computer monitors. It works from within Premiere and comes with useful presets to make the process as simple as possible, although they can all be individually tweaked where necessary to get the perfect results.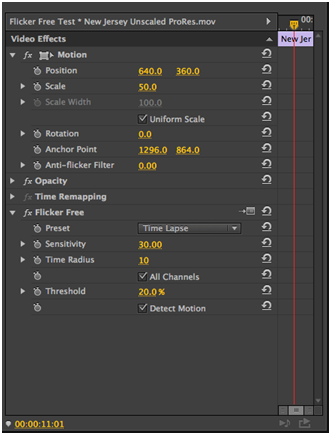 Another great plugin that is very specific in its use, Damage is, despite the name, a nondestructive filter plugin that simulates the grain, glitches, scan lines and grit of aged film stock. There are over 80 presets available to use as is or the base point for your own experimentation, and whilst its use is not going to be hugely widespread, for producing that aged effect there is nothing better.
6. Rays
This is a nice plugin that allows the creation of, you've guessed it, Rays. That is light rays to be precise. Atmospheric, beautiful, they can be many things, but there is no questioning the effectiveness of this plugin at simulating light rays. It's outstanding, as this promotional image shows.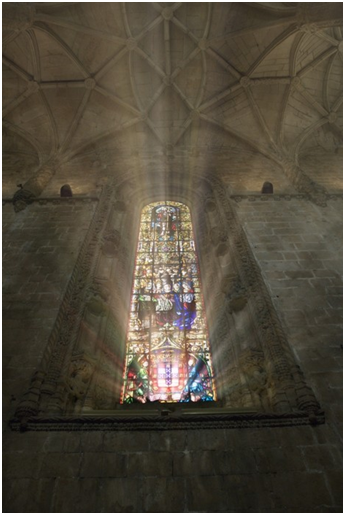 This is a professional grade package of effects and transitions that raises the bar for what is possible, light rays, glitter, and dimming transitions, light filters and 'paint' effects to make video look like watercolors, and perhaps my favorite one the tilt-shift that produces that toy like landscape that has become popular within the photography world in recent years. In total there are over 600 effects within the Vitascene package, it is not the cheapest out there by any means, but is aimed squarely at professional output and has the quality to do it.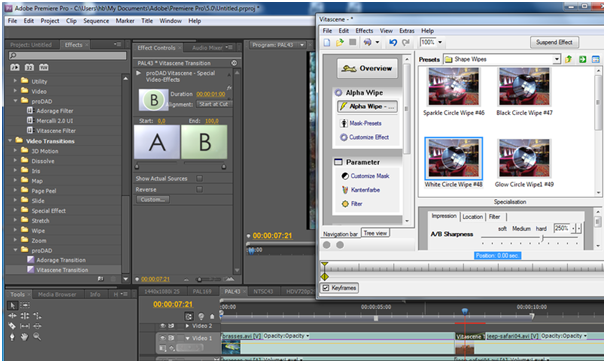 Another 'box of tricks' style product, Coremelt includes a huge number, over 220 in fact, of effects and transitions, all of astonishing quality and covering a wide variety of uses.
It's the sheer breadth of options within the package that makes this one a must for any aspiring video editor.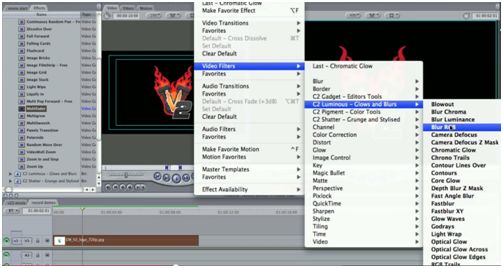 Last but not least is Sapphire, a suite comprising of over 250 effects, presets to produce innovative and eye catching transitions and effects in your work.
From light glows and lens flares to mimicking the look of film and a couple of hundred others there is definitely something there for everyone.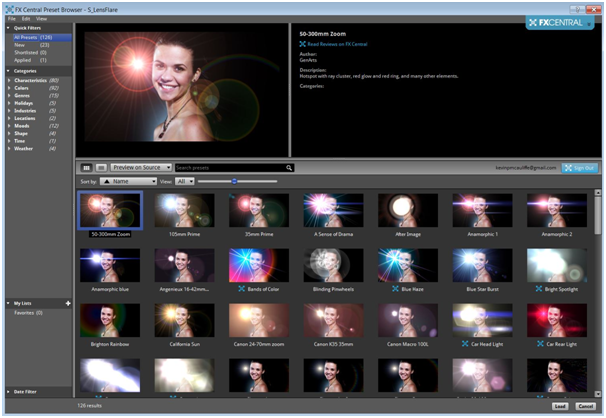 Another Great Adobe Premiere Plugin: After Effects
Some may say this is cheating. There is a reason for this, and that is that After Effects enables you to create anything you can dream of wanting within the Premiere environment. Graphics, transitions, titles and templates, composites and a myriad of other options can be created and imported directly into Premiere, as part of the same suite they integrate perfectly and enable smooth transitions between a Premiere project, creating an effect or graphic in After Effects, and implementing it within the Premiere Project. There are other plugins that appear in this list that are extremely capable for a specific scenario, but there are none with the breadth of ability that After Effects brings to the table.
Additional Tips:
There are many occasions that you may encounter problems importing and editing your video files in Adobe Premiere Pro (Premiere Pro CC included). In such a situation, you can adopt EaseFab Video Converter for Mac / Video Converter for help. By running it, there's no need to set the codec by yourself: the program has three optimized presets for Adobe Premiere. With it, you can perfectly solve video (including MTS, M2TS, AVCHD, MXF, XAVC, MKV, XAVC S, MOV, MP4, AVI, etc.) incompatible issues with Adobe Premiere Pro.
The Steps:
1. Run the program and click "Add Video" button to load source media files.
2. Click "Profile" pull down list and move mouse cursor to "Editing Software" and select "MPEG-2" as the output format
3. Click "Convert" to start the conversion from video to Premiere.