Many modern video cameras output in the AVCHD format, this creates MTS files that you need to import into Premiere to edit together and work on as you desire. The point here, sometimes you will find it a painful experience to use MTS files with Premiere - MTS file had no audio in Premiere Pro CC/CS6. And there are frequently asked questions listed below:
Q1: Canon MTS file has no audio in Premiere
I have a Canon VIXIA HF G30 camcorder which I shot video on yesterday. I just downloaded it from the camera using Canon's Data Import Utility software. I then go to Premiere Pro CC 2014 and import the clip. There is no audio if I play from the source window or if I add to timeline and try playing from the sequence.
Q2: .MTS files no sound
We use Premiere Pro to edit .MTS files. We have constantly experienced problems with Premiere Pro not importing sound... This nonsense of constantly battling to get Premiere Pro to import sound has been going on for months. Why is this such a horrible ongoing battle? Is there something we can do?
People who are using MTS files with Adobe Premiere Pro(especially CS6, CC7) often have the similar problems Premiere Pro missing audio tracks for .MTS files. And above is typical issues we quoted from Adobe forum, from which we can basically know that apparently it's a problem with Premiere that haven't been updated or fixed as yet.
There are 3 possible ways that might help you resolve your work- Premiere Pro, MTS files, metadata and no audio:
Solution 1:
Install an earlier version of premiere pro like 4 - 5 depending what version fits what you do...(DO NOT UPDATE!!!)
Solution 2:
Import the ENTIRE CARD, very important, all the files from your card to your PC/Mac, the metadata should be located somewhere in a folder within the card, it's not on the .mts file.
Solution 3:
Convert MTS clips into another format for Adobe Premiere Pro and relink against the transcoded version. It will get the audio back into Premiere. Might be a bit time consuming but it works. What you need is just a common video converter like EaseFab Video Converter (Video Converter for Mac ), which can be used as an excellent MTS to Premiere Pro converter. It lets you convert MTS files to Premiere Pro in clicks. Three optimized Premiere presets are included for easy access. See below about transcoding MTS files to MPEG-2, the most compatible format for Premiere Pro.
Converting MTS Files - The Easiest Way to Fix MTS Files No Audio in Premiere Pro CC/CS6
Step 1: Run the MTS to Premiere Pro converter and click the Add Video button to import the MTS videos to be converted.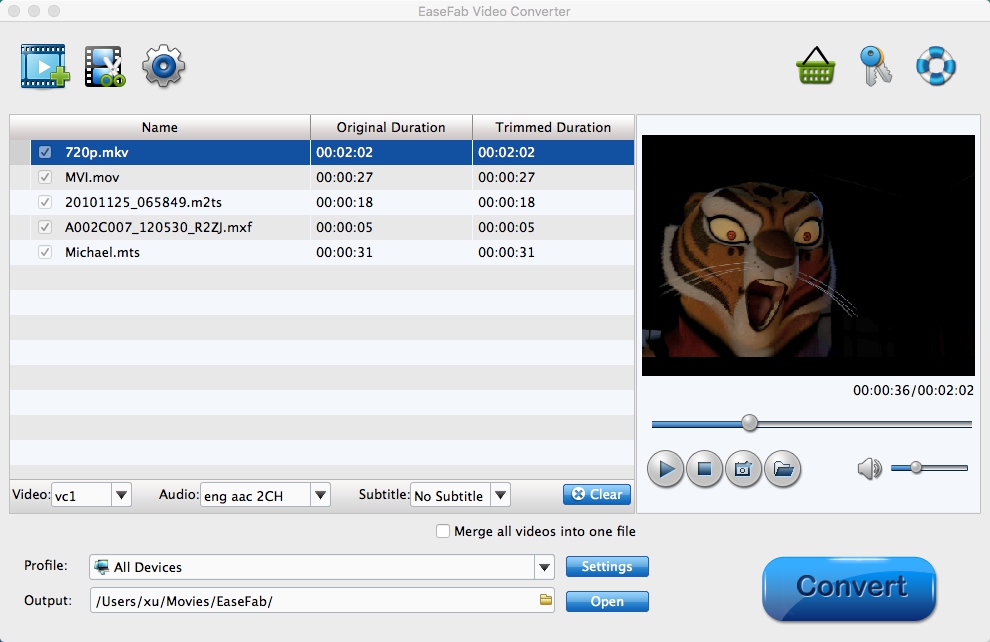 Step 2: Select MPEG-2(Entitled Vegas/Premiere) from "Editing Software" as the output format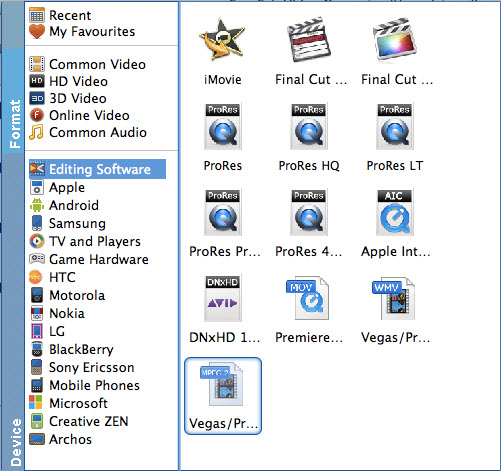 Step 3: Hit the big Convert button on bottom of the main windows and the conversion from MTS to Adobe Premiere Pro will begin immediately.
According to our tests, converting MTS files to MPEG-2 is most efficient way to fix the MTS files no audio in Premiere Pro CC/CS6. Have a try!