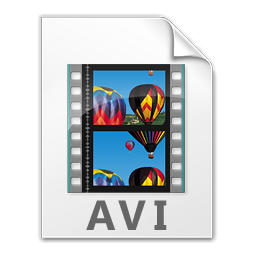 What is AVI
AVI means Audio Video Interleave or Interleaved, which is a multimedia container format created by Microsoft following the Windows for Video program. AVI files can contain both audio and video data in a file container that allows synchronous audio-with-video playback. Although some features, such as mulitiple streaming audio and video, are seldom used, AVI files also support them like the DVD video format.
The AVI file type is primarily associated with 'Audio Video Interleave File'. Recent files might be compressed with one or another codecs (like DivX and XviD). To open this file, a compatible player and all the necessary codecs have to be present. AVI movies come with the AVI file extension and are easily played by the Windows Media Player, being a Microsoft product.
How to play AVI video files
There are no special techniques required when playing AVI video files on a Windows computer. Because Microsoft is the chief creator of AVI files, this format is considered native to all Windows machines. However, the same can't be said for Macintosh computers and other operating systems. In order to play AVI files on those computers, a compatible media player or a certain codec has to be downloaded.
* Install AVI codec to play AVI files
However, there are many instances that even the Windows Media Player would have a hard time processing these files. There are times that the audio will play but the video won't. If this is the kind of problem that you encounter when playing AVI files, then it could be an issue with the codecs. In many cases, upgrading to the latest Windows Media Player would solve the problem. But if it still doesn't, try to download both the XviD and the DivX codecs so that the AVI will be played correctly. To play AVI with Windows Media Player, simply open the program and browse to the file on your computer.
* Watch AVI vidoes with AVI player
For Macintosh computers and other platforms, the most recommended way of playing AVI files is by downloading third-party players like the KMPlayer, VLC Player, and MPlayer. The VLC Player is compatible with Macintosh computers and can be downloaded for free. To play AVI files using this player, just open the program and click Open File under the Media tab. Select the file you want to play and it should start immediately. When downloading the VLC Player, be sure that you are getting the latest version.
There is little setup required to play AVI files in your computer. However, not many users would like to go through any of these processes when other formats like the MP4 would play automatically.
Why to Convert AVI files
* Compatibility: its popularity has lead AVI to be widely accepted (especially on Windows) and that makes it very often the best choice for keeping videos or TV shows.
* Edit: AVI files are compressed in a way that makes it easy for users to re-edit them and sometimes even improve its quality. Windows Movie Maker is one of the most common tools that allows this process.
* Synchronization: an AVI file is the easiest to work with when it comes to synchronizing audio with video and even adding subtitles.
* Size: AVI files tend to be very large files which are basically the main reason why they are usually converted to different formats. However, even if they are converted its quality will remain the same.
* Quality: even though AVI is one of the most common file formats for video, it still has some limitations. One of its main disadvantages is quality. It does not allow sound enhancement and it has a very limited picture resolution which does not make it the best choice when it comes to full screen or full motion videos.