"I have downloaded some 3D MKV movies files and store them on my PC. pc, through my 3d supporting receiver and all I see is two side-by-side videos. I am using a vga cable into the receiver and an hdmi cable to the projector. I am running the file with the divx plus player. I have used 3d on my projector before, I have manually selected side-by-side half and full on my projector's 3d settings but nothing changes. I still see the same thing. I'd like to make 3D MKV movie files to MP4 SBS backups. Is there a tutorial somewhere?"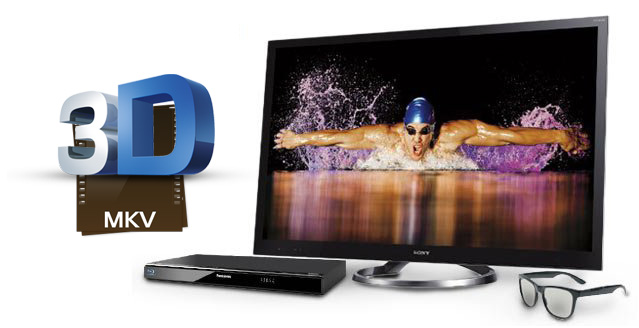 Simulated 3D can bring a stimulating new experience to your favorite blockbusters, home movies and online video. However, the downloaded 3D MKV movies is not commonly supported by 3D devices. To fix the problem, you'd better convert these 3D MKV files to 3D MP4 files for playback on your 3D deivce. In this article, you are going to learn how to Convert 3D MKV movie files to 3D MP4 files etc. within a few clicks.
To finish the task easily and quickly, EaseFab Video Converter Ultimate is highly recommended. With it, you can accomplish the entire process of 3D MKV to 3D MP4 conversion in just few clicks. It has the most amazingly easy to operate interface. Even freshers, who have no information on how to convert MKV to MP4, can quickly finish the conversion from MKV to MP4 format or on the contrary by following the guide. It supports all mainstream 3D media players, so you can convert any video formats to 3D AVI and 3D MP4 player files with faster conversion than ever before! Just make 3D movies by yourself and leave the expensive 3D theater ticket away right now!
Converting 3D MKV to 3D SBS MP4 is easy as ABC. After downloding, follow the wizard to install and run the program. Then follow the steps below to finish the process. (Note: If you're using a Mac, please turn to the Mac version here.)
Simple Steps to Convert 3D MKV movie files to SBS 3D MP4 video
Step 1. Load 3D MKV files
Open the 3D MKV to Side-by-Side 3D converter, click "Add Video" button to load your media sources.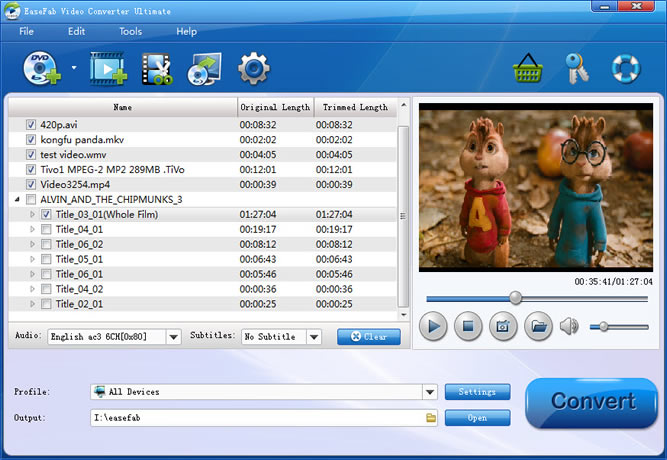 Step 2. Select MP4-3D SBS as the output format
Click "Profile" and find "3D Video". there are a lot of format options for you. To rip 3D MKV to MP4 SBS 3D, select MP4-3D as the output format.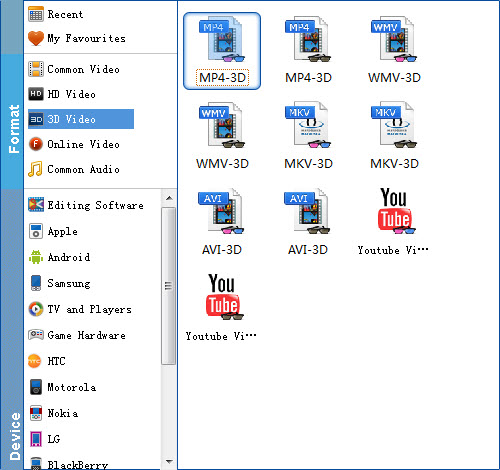 Step 3. Adjust profile presets (Optional)
If you like, you could set profile parameters to get better video quality, such as video codec, file size, video bitrate, frame rate, etc.
Step 4. Start ripping MKV to side-by-side 3D MP4 video
Double check above steps and you could click the "Convert" button on program interface to start ripping MKV to side-by-side 3D MP4 video. After it finished, open output file destination, locate the created SBS 3D MP4 video and you could watch it on your 3D player.
Now, you can enjoy it with your family, hope you have a good time!