DK2 is the latest development kit for the Oculus Rift that allows developers to build amazing games and experiences for the consumer Oculus Rift. Its great positional tracking feature is a key requirement for virtual reality; with it, the Rift can accurately map all of your real world head movements. However, Oculus Rift Dk2 does not include a drive for playing DVDs. In order to watch your favorite DVD movies on Oculus Rift Developers Kit Dk2, you need to rip DVD to a fully comaptible format with the Oculus Rift Dk2. This article will tell you how to convert DVD to Oculus Rift Dk2 playable video formats to create true theater entertainment at home instead of going to cinema.
In fact, it is easy to watch DVD videos on Oculus Rift Dk2 as long as you got a DVD Ripper in hand. There is a number of DVD Ripping software available to help you convert DVD videos if you want to play them on Oculus Rift Dk2. These software programs vary, so you might be confused when you have to choose one. If so, you are recommended to use EaseFab DVD Ripper. It is rated as the best solution out there to watch DVD movies on Oculus Rift Dk2.
As a professional and easy-to-use DVD ripping program, the DVD to Oculus Rift Converter can professionally rip DVD to Oculus Rift Dk2 supported video format with fast speed and excellent output quality. In addition, this DVD Ripping tool can also keep your desired subtitles while converting DVD to various popular video formats like AVI, MP4, WMV, MPEG, MOV, FLV, MKV, 3GP, etc. as. What's more, it can also rip DVD to optimized video for playback on iPad Air, iPad Mini, iPhone 6/6 Plus, Samsung Galaxy Tab, Galaxy S6/S6 Edge/S5/S4/S3/S2, Zune, Archos, iRiver, Blackberry, Xbox 360 and more. If you are a Mac user, you can turn to EaseFab best DVD ripper Mac (Yosemite included), which has the same function as the Windows version.
Just download, install and launch this great DVD Ripper and then follow the tutorial to play the DVD movies on your Oculus Rift Developers Kit Dk2.
How to convert DVD to Oculus Rift Developers Kit Dk2
Step 1: Load DVD movies
Launch the program and click Load DVD: Load DVD Folder, Load ISO Files or Load IFO files to import the DVD movies you want to rip. As you see, all added files will be listed below and you can preview them, take snapshots, choose subtitle and audio track, etc. as you like.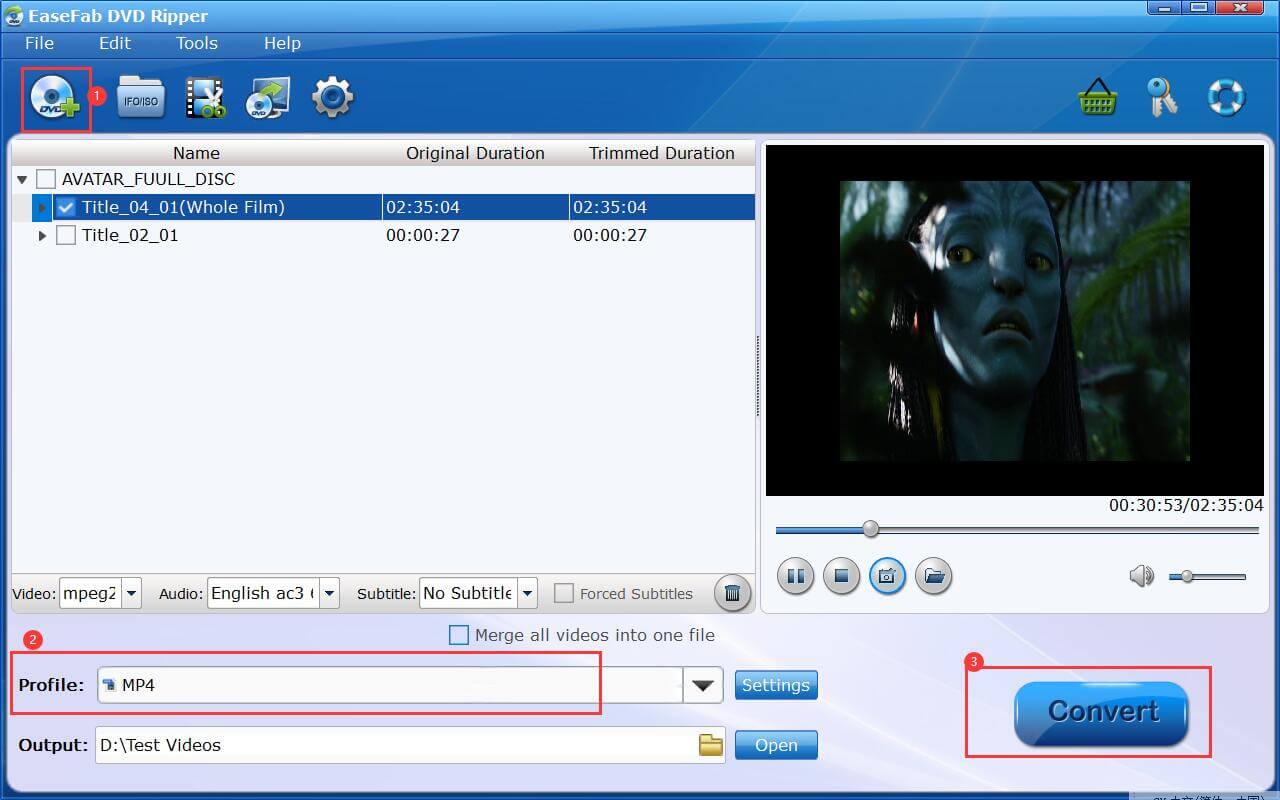 Step 2. Select output format
Then click "Profile" and select "MP4 Video" from "Common Video" category as the output format.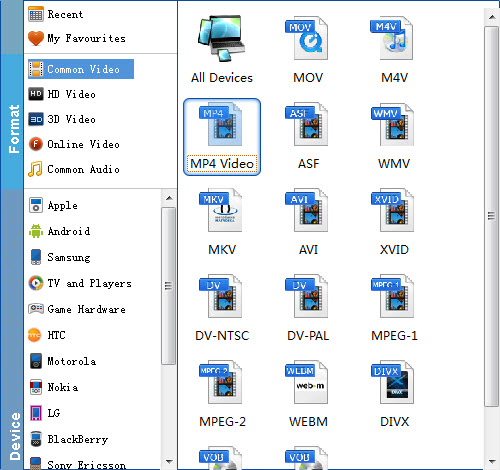 If you want to get 3D effect, please select "MP4-3D" as the output format from "3D Video" category.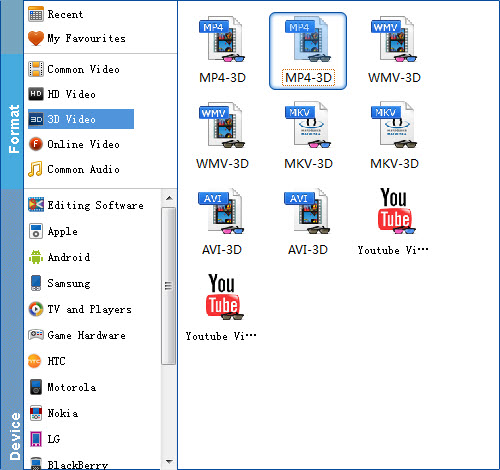 Step 3. Click "Settings" icon to adjust audio and video parameters
Click the "Settings" icon and you will go into interface named "Settings". You can adjust codec, aspect ratio, bitrate, frame rate, sample rate and audio channel as you like. For ripping DVD to view on Oculus Rift DK2, 2D/3D videos for the Cinema app should be in 720p (1280*720) with a higher bitrate around 5mbit/s. Higher resolutions for the specific format doesn't make the quality better but are a waste of power and battery life.
Step 4. Start converting DVD movies
When you have finished all the above settings, you can simply click the Convert button on the main interface and let the software do the DVD to Oculus Rift DK2 conversion for you.
Unlike the Gear VR, the Oculus Rift DK2 (pictured) is tethered to a PC with wires. Then how to Watch Movies On The Oculus Rift Development Kit 2 DK2? Here we go:
1. Download and install VLC Player
2. Download and install VR Player
3. You then need to download the DK2 Tracker (Hosted here case it is removed from where I got it from) for motion tracking with the player
4. Expand the .zip and copy to the following location (or wherever you installed VR Player): C:Program Files (x86)VR PlayerTrackers
5. Open up VR player and set the tracker that you just copied as follows: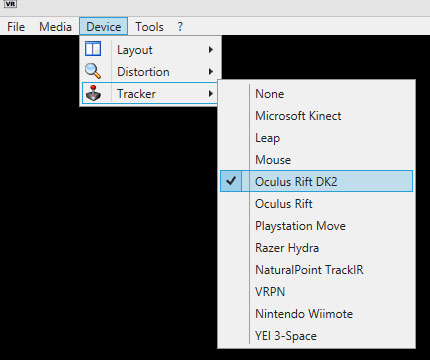 Depending on the content you wish to view you have a few options. Here are some examples:
1. Set up Oculus as extended Desktop the Rift Display Mode program
2. Ensure your windows monitor is setup so your rift is secondary.
3. For 3D movies such as Big Hero 6:
Menu - Media - Format - Side By Side
Menu - Media - Projection - Plane
4. If your movie is not 3D
Menu - Media - Format - Mono
Menu - Media - Projection - Plane
5. To open a movie select:
Menu - File - Open File - With VLC
6. Browse to your selected movie.
7. Now that the movie is running you need to move the video screen onto your Oculus screen.
In my case the Oculus is my second monitor to the left. So I hit these keys:
Hit Windows Key + Cursor Key Left (Do this twice, this moves the window to your Oculus)
Hit Windows Key + Cursor Key Up (This maximizes the window)
8. Put on headphones and enjoy!
How awesome is this? Yeah, it is that good! And then you can enjoy DVD movies on Oculus Rift DK2 easily.
Read More:
How to Rip DVD with the Right Subtitle
How to Digtize Your DVD Collection Quickly and Easily
How to Rip DVD in High/Best Video Quality