It's a great idea to transfer your own movies or videos from your PC or Mac to TiVo for playback on your big screen TV. The point here, MKV, a container format which can hold a variety of video and audio codecs, is not compatible with TiVo. To transfer MKV files to TiVo, you'll need to convert it a TiVo compatible format MPEG-2 first. The article provides an easy way to do MKV to TiVo conversion and upload it to your TiVo (including TiVo series 1, series 2, series 3 and series 4). 2 parts will be included.
To encode MKV to TiVo format, you're highly recommended to use EaseFab Video Converter, which is available for Windows and Mac users. The program is an all-in-one video converter tool that lets you effortlessly convert your video and audio files from one format to another at ultra-fast speed. With it you can change your MKV, AVI, VOB, WMV, FLV, etc. videos to TiVo format without any quality loss. Besides, it can be used as TiVo HD Converter so that you can transfer your TiVo recordings to your portable devcies for enjoyment anywhere anytime. Just download it and follow the step-by-step guide below to learn how to convert MKV to TiVo and transfer MKV files to TiVo from PC or Mac.
Read More: Transfer Blu-ray to TiVo | Transfer AVI to TiVo | Transfer TiVo shows to Mac
Part I: Converting MKV to TiVo format
Download the free trial version of MKV to TiVo converter:
This quick start guide takes Video Converter Windows version (Including Windows 8) screenshots as an example. The method to encode MKV to TiVo format on Mac (Yosemite and Mavericks included) is the same. All that you should take care is to download the right version according to your situation.
Step 1. Add MKV files to the program
Open the MKV to TiVo converter, select MKV files by clicking Add Video button or simply drag and drop MKV files from Finder to the main windows of the application.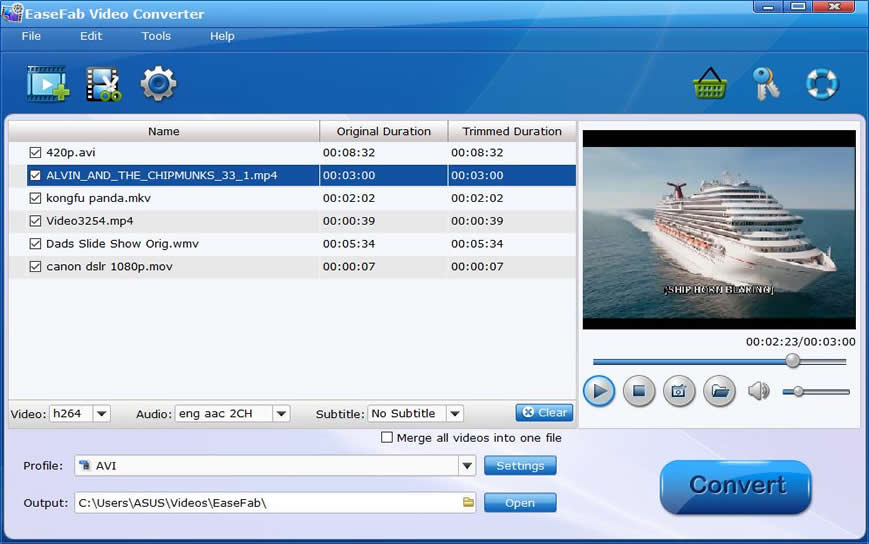 Step 2. select TiVo MPEG 2 format
Click the Profiel tray and go to Common Video category, scroll to right and click MPEG-2 to set as the output video format.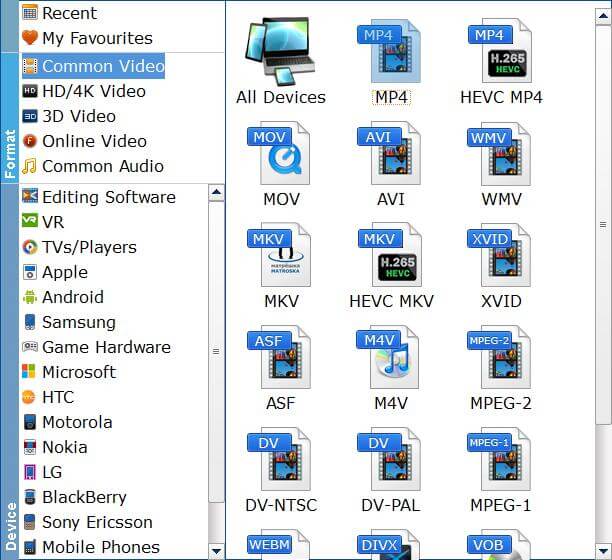 Step 3. Convert MKV to TiVo
Hit the "Convert" button, let this app finish converting MKV files to TiVo files for you. The process may take a few minutes depending on the size of your MKV files.
Part II: Transfer MKV files to TiVo
How to transfer home videos from PC to TiVo
To transfer home videos from your PC on your home network to your TiVo media device, you must have purchased the Home Networking Package, and downloaded and installed the TiVo Desktop 2.8 software (which comes as part of the Home Networking Package).
To make sure you're using TiVo Desktop 2.8, launch TiVo Desktop and go to Help > About TiVo Desktop.
The Steps:
1. On your PC, open My Documents > My TiVo Recordings. (NOTE: You can change the location of this folder under File > Preferences.)
2. Copy the home videos you wish to transfer to your TiVo into the My TiVo Recordings folder.
3. These will now display in your TiVo Desktop's Now Playing List.
4. On your TiVo, navigate to TiVo Central > Now Playing List.
5. Scroll down to the bottom of the list and select your "Now Playing on [YOUR PC]".
6. Select the video you wish to transfer and follow the screen prompts to begin the transfer.
7. While the video is transferring, a blue light will be lit on your TiVo media device.
8. Once the blue light turns off, the video has finished transferring. You can find the transferred video in your TiVo Now Playing List.
NOTE: Video can be played whilst transferring but network speed limitations may cause video to pause.
NOTE: Your TiVo media device will only transfer one file at a time; additional files will be queued for transfer later.
How to upload the videos to TiVo from Mac
Download the TiVo Desktop program and install it on your Mac. The program enables you to stream the iTunes music and iPhoto library to your TiVo. But the TiVo Desktop won't provide any video functionality to you right away, so you're required to allow its hidden feature on video transferring at first.
Now you can click "Stop" in System Preferences > TiVo Desktop. Now go to Applications > Utilities > Terminal > input: defaults write com.tivo.desktop FileVideo -dict-add VideoUIEnabled -bool true
Open again System Preferences > TiVo Desktop, then you will get a Videos tab appeared. Click to choose "Publish my videos" and select MPEG-2 videos from your local Folder.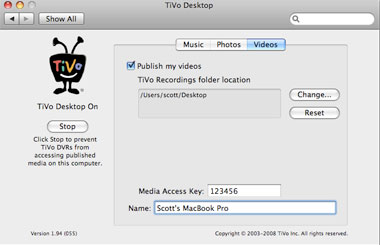 Last, go to Now Playing List of your TiVo and scroll down to the bottom of the list, then you will get your Mac appeared there.Select the videos you would like to transfer, then TiVo would transfer them to your Now Playing List. That's all.
Note: Please make sure your MPEG-2 video files have already been saved in your selected Folder. Then you can click the "Start" button. If you want to add more MPEG-2 videos to the selected Folder, you need to stop TiVo Desktop and start it again so that it can recognize the new videos.