"One of my favourite films, The Day After has been released on Bluray, unfortunately its Region A locked, I live in Region B UK. Would it be possible to rip this disc and play it back on my media server or memory stick plugged into my TV?"
Can't play Region A Blu-ray in the Region B UK? What if a "region not allowed" message appears on the screen when you played a store-bought Blu-ray disc on your player? Feeling frustrated? This tutorial briefs on what are Blu-ray region codes and how to remove Blu-ray region and change Blu-ray country code for USA, Europe, Australia, Japan etc. so that you play Blu-rays from any region freely.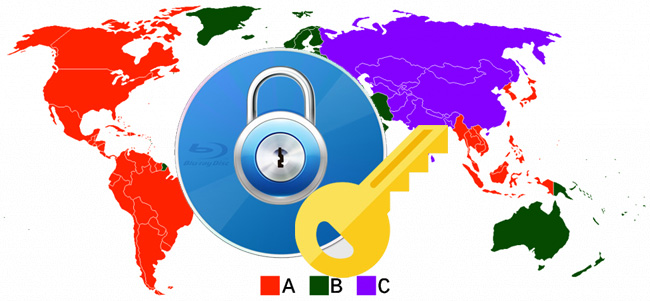 Part 1: What Are Blu-ray Region Codes?
Manufacturers of Blu-ray players and player software are required by their license to include functionality called region coding. Using region coding, a Blu-ray disc may be permitted to be played only in one geographic region, several regions, or all regions. Major commercial Blu-ray releases have been more permissive with some releases restricted to one region while others are playable in all regions. Region coding allows movie studios to accomplish two important tasks. First, they can enforce staggered release dates for Blu-ray discs to protect theater revenues in certain markets. Second, they can enforce pricing schemes that allow the discs to be sold at different prices in different countries. For more information, please refer to this article - Blu-ray Region Codes - What You Need to Know.
Unlike DVD players, the region codes for Blu-ray Disc media use letters instead of numbers to indicate a particular zone or region where the discs can be played. The Blu-ray region code system generally divides the world into 3 different zones, namely Region A, Region B and Region C. Below is the Blu-ray region code list for your reference.
◉ Region A: North America, South America, U.S. Territories, Japan, South Korea, Taiwan, and other areas of Southeast Asia.
◉ Region B: Europe, Africa, Middle East, Australia, and New Zealand.
◉ Region C: Asia (except for Japan, Korea, Taiwan, and other areas of Southeast Asia).
◉ Region FREE: This is not an official setting, but discs that have the region FREE symbol either have no flag set or have all region flags (A, B & C) set.
NOTE: The region codes for commercial Blu-ray Disc movies can be found on the back of the Blu-ray Disc case.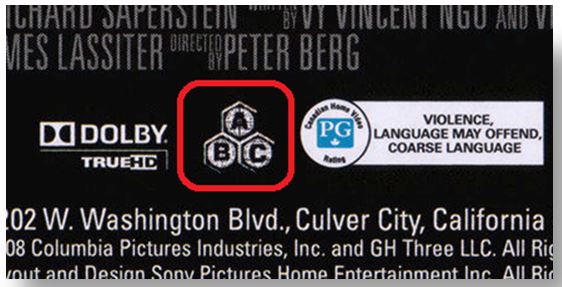 The Blu-ray Disc device or drive will support playback of Blu-ray Disc purchased in the same region, unless otherwise specified in the player or computer documentation. In other words, computers and Blu-ray Disc players purchased in countries / regions corresponding to region A can play back Blu-ray Discs for region A, but cannot play back Blu-ray Discs for region B or region C. (The exception is a disc, player or drive coded as Region FREE.) The same will be true for a computer or Blu-ray Disc player purchased in another region.
Ultra HD Blu-ray Discs are region-free and can be played back using a player that supports Ultra HD Blu-ray, regardless of the region where they were purchased.
Part 2: Important Notes on Changing Blu-ray Region Code
● The region code settings for a Blu-ray Disc player device cannot be changed.
● The region code settings for a computer Blu-ray Disc optical drive can only be changed within computers that have software capable of effecting that change, and can only be changed a total of five times. Refer to the Blu-ray Disc player software documentation for instructions on how to change the optical drive region code settings.
● For most Blu-ray Disc optical drives, whatever the region code the software is set to upon the fifth region code setting change will become the permanent setting. Once this occurs the region code setting cannot be changed again.
● If the region code of the Blu-ray Disc optical drive has been permanently set to an undesirable region, and you wish to use Blu-ray Discs with a different region code setting, the drive will need to be replaced.
Part 3: Can You Convert Regional Blu-rays to Region Free?
Ripping and copying regional Blu-rays is the best way to play foregin region-coded Blu-rays without limits. EaseFab LosslessCopy is the best tool to make all Blu-rays region free. In the respect of Blu-ray region code, it works in the following ways:
◉ Convert Blu-ray to region free: EaseFab LosslessCopy gets around country code blocks and makes any regional Blu-rays unlocked and convertible.
◉ Change region codes on Blu-ray: Acting like a region code changer seemingly, it changes regions A, B, C to region 0. To put it simple, the output file becomes region free and playback of the converted file is easier than ever without needing to consider region issue.
◉ Convert regional Blu-rays: not only a region code remover. EaseFab LosslessCopy can convert region encrypted Blu-rays and DVDs to AVI, MP4, H.264, HEVC, MPEG, WMV, MOV, etc. After conversion, Blu-ray/DVD owners are enabled to transfer the regional movies onto memory stick, hard drive, USB flash drive, MicroSD Memory Card and so on, or even play Blu-ray videos on Android (Samsung, HTC, Google, Amazon, Xiaomi, Aquos, Fujitsu), iPad, iPhone, Apple TV, WP8, Surface Pro, PSP and more.
How to Unlock Blu-ray Region Codes and Play Blu-rays from any Region Freely
Warm up: Get the region-coded Blu-ray removal software downloaded and installed on your Windows (10) PC or Mac. A Blu-ray drive is necessary for ripping and removing region codes from Blu-ray discs.
Step 1: Insert a region A/B/C Blu-ray into your BD drive, launch LosslessCopy and click Load Disc button. Alternatively, you can input an ISO image or BDMV folder of a disc itself. After that, the main movie title will be checked automatically.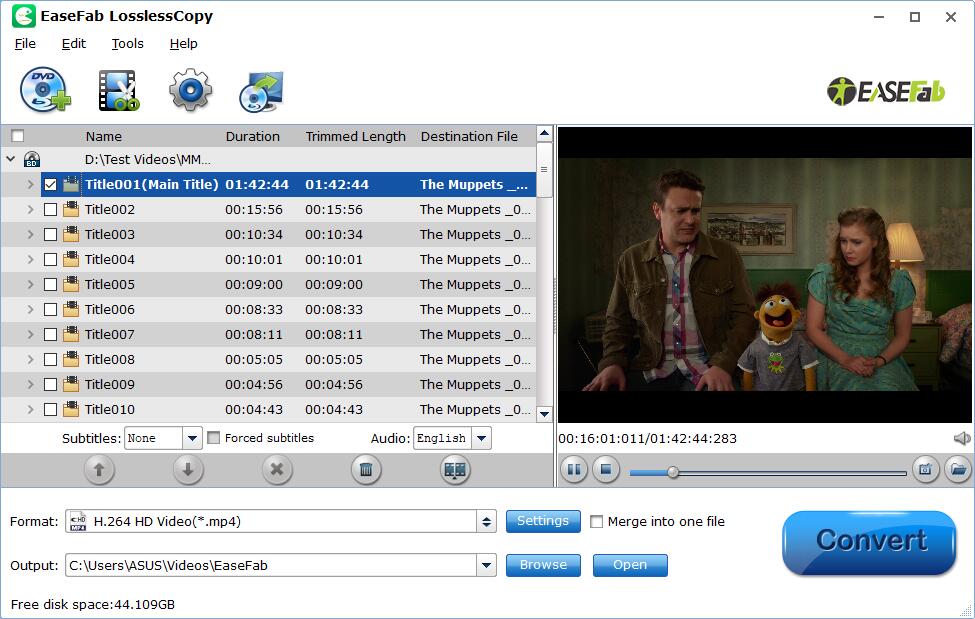 Step 2: Choose an output format according to your needs. It's a good way to convert regional Blu-rays to MP4 for playback on mobile devices, laptops, TVs, etc.
EaseFab LosslessCopy has 350+ built-in profiles, so you can convert the region code Blu-ray to general mobile/tablet video, PC videos or Mac videos. You can also try main title content copy that is one of the fastest solutions to copy and save the region Blu-ray with selected audio/video tracks as a M2TS digital file without quality loss on image and sound. You can also backup Blu-ray to lossless MKV video with all chapters, and all or selected audio and subtitle tracks.
Step 3: Click "Browse" button to change the Output Folder to an easy-to-find folder on your computer. Try to avoid saving it on Disk C.
Step 4: Hit "Convert" button and start convert the region code Blu-ray. After ripping is completed, the Blu-ray video is totally region free.