Micro SD Card is a storage medium externally attached to a portable device. Nowadays, many personal electronics can play back video files from SD cards. If you have a tablet, smartphone or other device like this, you're probably wondering how to get your favorite movies on Blu-rays to your Micro SD card so that you can take your movies with you on the go. The process seems time consuming, but it's quite easy and quick if you got the right third-party program. This article will introduce you a simple way on how to rip and copy a Blu-ray to Micro SD Card step by step.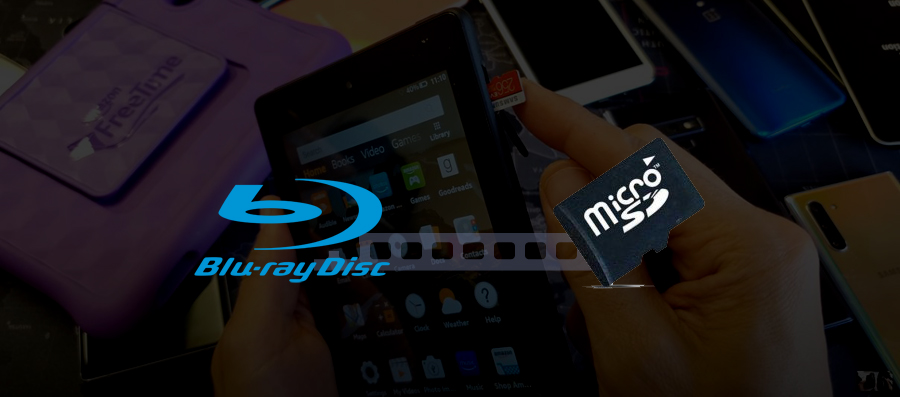 This way, you don't need to swap discs, you can play your movies in any app you want, and after uploading the result Blu-ray rips to Micro SD Card or something else, you can keep your Blu-ray digital library secure and stream them on demand to whatever SD-Card-compatible devices. If you want to get your DVDs to Micro SD Card, or copy your DVDs to a USB/Flash drive, this process will work as well. But we'll focus on Blu-rays.
What You Need to Copy a Blu-ray to Micro SD Card
● Your Blu-ray discs.
● A Blu-ray disc drive. If your computer came with any disc drive at all, it was probably a DVD drive. However, you'll need a Blu-Ray reader in order to rip your Blu-Ray discs (obviously). An external good Blu-ray drive can be purchased for as little as $25.
Note: If you want to rip 4K UHD Blu-rays, you'll need to get a 4K Blu-ray drive.
● A program to rip the Blu-ray discs. We'll be using EaseFab Blu-ray Ripper in this guide, which is available for both Windows (Windows 10) and Mac (macOS Catalina).
It is fairly an easy process to rip Blu-ray movies to Micro SD card as long as you got a decent Blu-ray Ripper in hand. Among the many options of Blu-ray ripping software which advertise themselves as free and fast solution to help you backup your Blu-rays to a MicroSD card for viewing on your portable device, mostly are just plain trash without the ability to copy protected Blu-rays or DVDs or copy the whole Blu-ray contents.
To get avoid of the possible error or failure, we highly recommend EaseFab Blu-ray Ripper. It is available to cope with both home-made and store-bought Blu-ray and DVD discs without hassle. With it, you can easily rip and convert Blu-ray main title only to MP4, AVI, WMV, 3GP, FLV or other mainstream video formats. Powered by Intel®, AMD® and NVIDIA® GPUs, the hardware acceleration can expedite Blu-ray ripping and transcoding up to 30X faster without compromising quality. Moreover, it offers a library of preprogrammed optimization profiles for specific devices including but not limited to iPhone (11/Pro/Max), iPad (Pro/Air/Mini), Apple TV, iPod, Google, HTC One, Samsung (Galaxy S10), Microsoft (WP8, Surface, Xbox), Amazon Fire phone, Sony (PSP/PS4) and more.
How to Rip Blu-ray Movies to MicroSD Card in Just A Few Clicks?
PS: The step-by-step guide is almost the same on PC and Mac. Here we will take EaseFab Blu-ray Ripper for Windows as the example.
Step 1. Download After downloading, install and launch the program. Insert your Blu-ray disc into your BD Drive (necessary for ripping Blu-ray) and click Load Disc button to upload Blu-ray files. At the bottom, you can select your desired subtitle and audio track.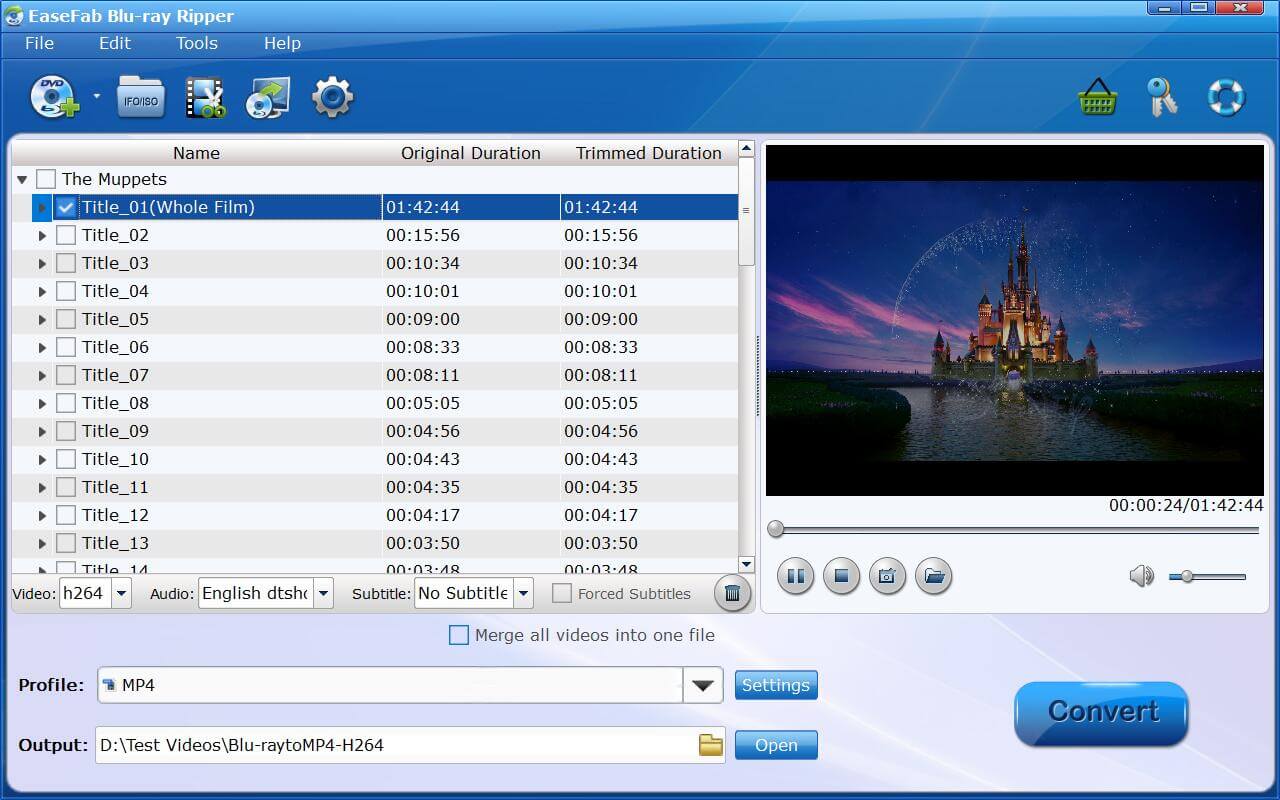 Step 2. Then click Profile and choose the output format according to your device. Generally, MP4 is highly recommended for its widest compatibility and various merits. EaseFab Blu-ray Ripper has vivid profiles for general Android pads, Kindle Fire, as well as HTC, Samsung (Galaxy), Huawei, Lenovo, Acer and Asus tablets.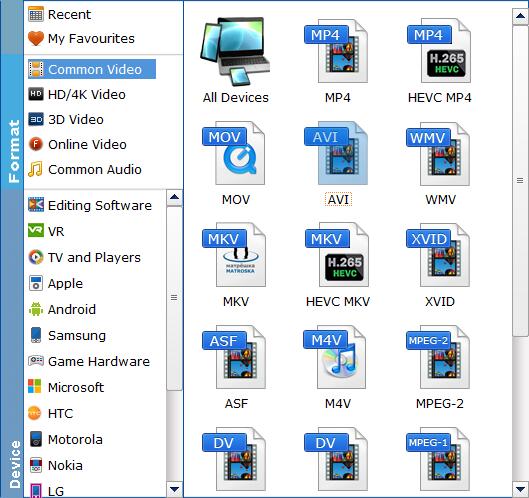 Tip: You can make other settings and changes (including merge titles, edition, destination folder, etc) according to your needs if necessary.
Step 3. Hit the Convert button to start the Blu-ray conversion. It won't take much time to finish the ripping.
Step 4. Find the output file or folder, and then transfer (or Sync) it to your Android device plugged in with a MicroSD card, and save it in the card.
Step 5. Play the converted Blu-ray video on the Android media player when the microSD card is inserted into any of the Android Tablet. Make sure the file was transferred correctly. If the run time or size of the file on the SD card is different from that of the file on your hard drive, the transfer was unsuccessful.
That's all. As you see, it's quite simple to rip and copy a Blu-ray to Micro SD Card. Just follow this tutorial to get your job done now!