DK2 is the latest development kit for the Oculus Rift that allows developers to build amazing games and experiences for the consumer Oculus Rift. Just like the Dk1, the Oculus Rift Developers Kit Dk2 also has stereoscopic 3D capability assuming you use programs (e.g. SBS 3D Video Player) for the DK2. And its screen has been upgraded to an OLED model running 1920 x 1080, or 960 x 1080 per eye, which is precisely 2.25x more pixels. You may have thought of watching 3D Blu-ray movies on Oculus Rift DK2. However, Oculus Rift DK2 does not included a drive for playing 3D Blu-ray movies. Fortunately, there are always solutions there. This article is a solution of ripping Blu-ray to 3D SBS MP4 for watching 3D movies on Oculus Rift DK2.
To finish the task, you can adopt EaseFab Blu-ray Ripper for help. It is a professional 2D/3D Blu-ray ripping software. With it you can easily convert 2D/3D Blu-ray movies or DVDs, ISO folders to MKV, MP4, WMV with 3D effect to create true theater entertainment at home instead of going to cinema. If you're using a Mac, simply turn to EaseFab Blu-ray Ripper for Mac, which allows you to rip 3D Blu-ray to SBS 3D MP4 videos for playback on Oculus Rift DK2 on Mac OS X(including 10.14 macOS Mojave). Now download the right version and follow the tips below to finish your task.
Free download the 3D Blu-ray Ripper:
How to rip 3D Blu-ray for viewing Oculus Rift DK2
Step 1. Load your 3D Blu-ray movies
Install and launch the best 3D Blu-ray to DK2 Converter on your PC and then click "Load Disc" button to load movies from your 3D Blu-ray discs.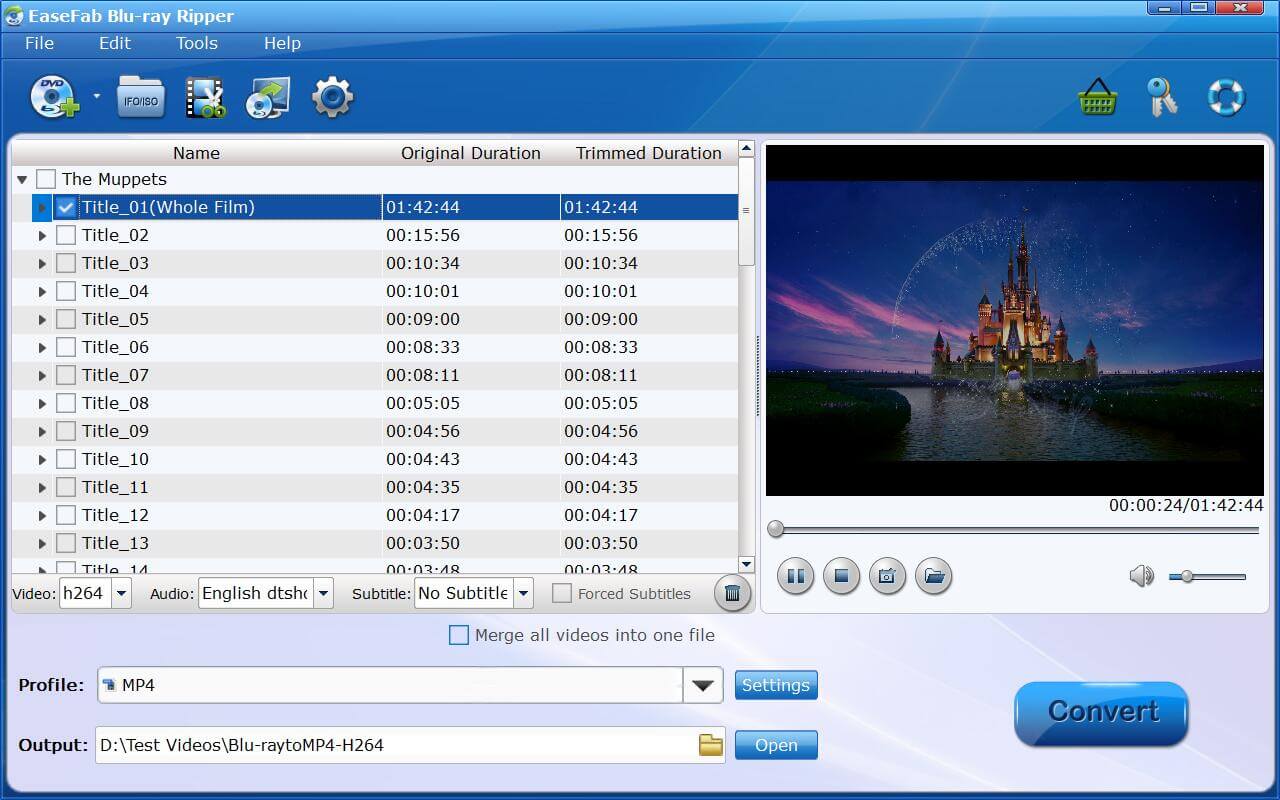 Step 2. Select MP4-3D SBS as the output format
Click "Profile" and find "3D Video". there are a lot of format options for you. To rip 3D Blu-ray to 3D SBS MP4, select MP4-3D as the output format.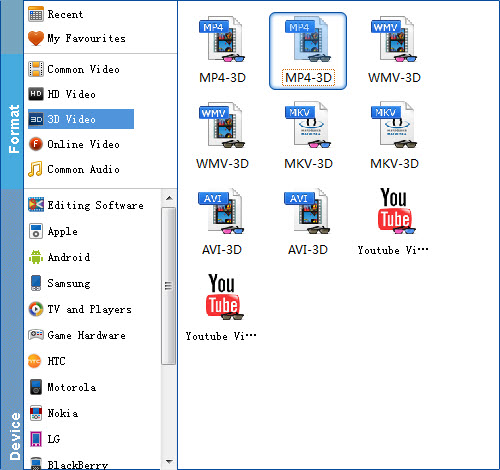 Step 3. Set advanced settings
By clicking "Settings" button, output parameters are classified and can be adjusted freely: Video Codec, Video Size, Bitrate, Frame Rate, Audio Codec, etc. Below are the recommended settings you can refer to:

Step 4. Start ripping 3D Blu-ray to DK2
At last, simply click the convert button under the preview window, and the Blu-ray ripper will start the conversion from 3D Blu-ray movies to 3D SBS MP4 videos for playback with Oculus Rift DK2..
In order to have the wonderful 3D home theatre experience, two extra things we need are VR Player and media player. And how to set up?
Here we go:
1. Download and install VLC Player
2. Download and install VR Player
3. You then need to download the DK2 Tracker (Hosted here case it is removed from where I got it from) for motion tracking with the player
4. Expand the .zip and copy to the following location (or wherever you installed VR Player): C:Program Files (x86)VR PlayerTrackers
5. Open up VR player and set the tracker that you just copied as follows: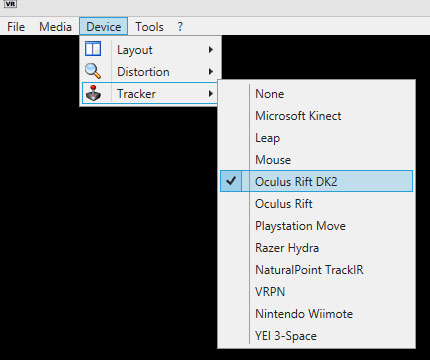 Depending on the content you wish to view you have a few options. Here are some examples:
1. Set up Oculus as extended Desktop the Rift Display Mode program
2. Ensure your windows monitor is setup so your rift is secondary.
3. For 3D movies such as Big Hero 6:
Menu - Media - Format - Side By Side
Menu - Media - Projection - Plane
4. If your movie is not 3D
Menu - Media - Format - Mono
Menu - Media - Projection - Plane
5. To open a movie select:
Menu - File - Open File - With VLC
6. Browse to your selected movie.
7. Now that the movie is running you need to move the video screen onto your Oculus screen.
In my case the Oculus is my second monitor to the left. So I hit these keys:
Hit Windows Key + Cursor Key Left (Do this twice, this moves the window to your Oculus)
Hit Windows Key + Cursor Key Up (This maximizes the window)
Put on headphones and enjoy!
How awesome is this?! DK2 + VLC + Blu-Ray Ripper: The Best 3D Home Theater Experience!
Related Articles:
How to easily convert 2D Videos to 3D Videos
How to convert 3D Blu-ray to SBS MKV 3D Video
How to rip 3D Blu-ray for playback with Samsung Gear VR