As the first 4K-capable media streamer, the Nvidia Shield TV 2017 provides incredibly detailed and smooth 60fps video playback from Amazon Prime Video and Netflix - but only for those that have a HDR-enabled TV. For those people who prefer local media playback, you may wonder the possibility to streaming Blu-ray movies via Nvidia Shield TV 2017. Is that possible? Read on for details.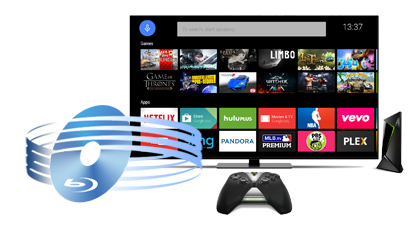 Before going any further, we should first be clear how to play local video via Nvidia Shield TV 2017. The Nvidia Shield TV 2017 comes with a lot of video app pre-installed. For those people who wish to play local media on Nvidia Shield TV 2017, you can download and install the following 4 best media players for Nvidia Shield TV:
- J2 Interactive MX Player
- Plex app for Android
- VLC Media Player
- Kodi app
Secondly, we should know the supported codec by Nvidia Shield TV 2017. As an embedded system, the codec involves NVIDIA signing licensing deals. For example, support for Dolby Digital / Dolby Digital Plus requires deals with Dolby Laboratories, while DTS / DTS-HD support requires deals with DTS. On the video side, H.264 support, for example, requires a deal with MPEG-LA. Each of these deals ends up increasing the end cost for the consumer. In order to hit an acceptable price point while ensuring all necessary components for OTT streaming (SHIELD's primary market) are in place, NVIDIA has signed deals for the following audio/video codecs only:
- H.264
- H.265
- VP9
- Dolby Digital (Update: only bitstreaming, no internal decode to PCM)
- Dolby Digital Plus (Update: only bitstreaming, no internal decode to PCM)
Obviously, you can't directly play or stream Blu-ray via Nvidia Shield TV 2017 especially for those commercial Blu-ray discs with copy protection and region lock. To achieve this goal, you may have to rip and convert the Blu-ray movies to digital files which compatible with Nvidia Shield TV or pre-installed APP.
To digitize Blu-ray movies for Nvidia Shield TV 2017, here EaseFab LosslessCopy (available for Windows and Mac users) is highly recommended. This program features high efficiency and seamless conversion. It can effortlessly bypass all the copy protecion of Blu-ray disc and enable you to rip and backup all Blu-ray disc to Nvidia Shield TV 2017 compatible H.264 or H.265/HEVC codec videos. Meanwhile, this app grabs the NVIDIA? CUDA and AMD technologies, this software speeding up the conversion speed and lets you rip Blu-ray movies in a flash while keeping the original high video quality.
Now just download the free trial of LosslessCopy and follow the step-by-step tutorial below to get Blu-ray movies ripped for streaming and playing thru Nvidia Shield TV 2017.
Step by Step to Rip and Stream Blu-ray via Nvidia Shield TV 2017
Step 1: Load Blu-ray movies
Insert the Blu-ray disc to the BD drive and then click the

button to have Blu-ray movies uploaded to EaseFab LosslessCopy. You can also import DVD files, BD/DVD ISO files, IFO files or Blu-ray/DVD folder for conversion.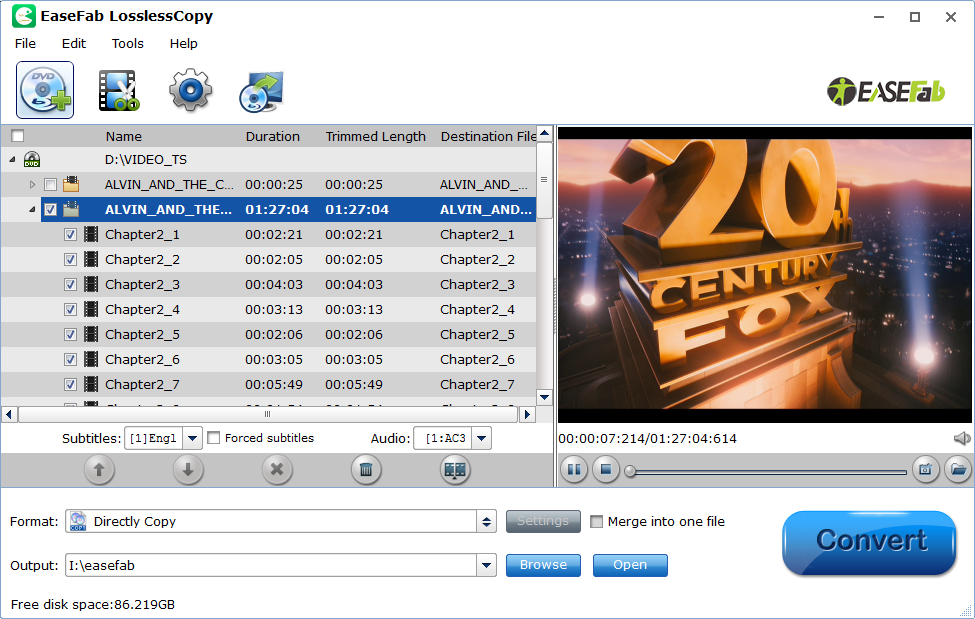 Step 2: Select the output format
Click "Format" bar, from its drop-down list, select Nvidia Shield TV 2017 supported H.264 file format by following "HD Video" > "H.264 HD Video(*.mp4)".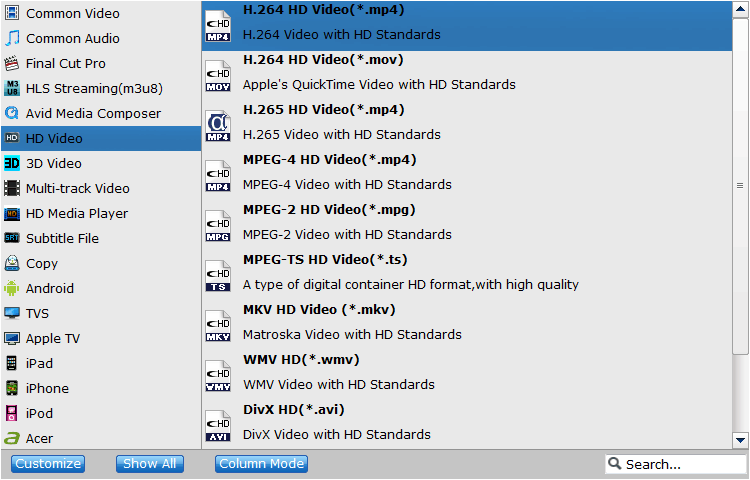 Tips: You can also choose to encode Blu-ray to H.265 codec with best quality and small file size for smooth streaming with less bandwidth.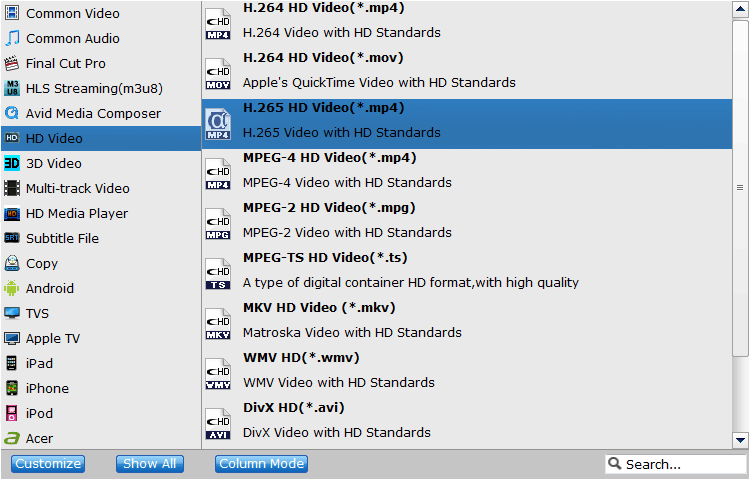 Tips: If you wanna some advanced settings, you can click "Settings" icon to adjust the video, audio parameters bitare, frame rate, sample rate, audio channel, etc. Plus, you can click "Edit" button to do some editing work cropping, trimming, settings effect, adding subtitles.
Step 3: Start converting Blu-ray to H.264 MP4 for Nvidia Shield TV
Click the "Convert" icon, the Blu-ray to H.264 MP4 for Nvidia Shield TV conversion will start immediately.
You can follow the converting process in the "Conversion" interface.
When the conversion finished, you can get the output files via clicking on "Open" button effortlessly.
Then you can transfer the converted Blu-ray movies to USB and connected to Nvidia Shield TV for playing.
Or you can transfer them to your PC, NAS devices, Plex media server or other DLNA enabled devices and discover the converted Blu-ray movies on the your DLNA devices and tell the Nvidia Shield TV to play it back with MX Player, Plex, VLC Media Player and Kodi app.